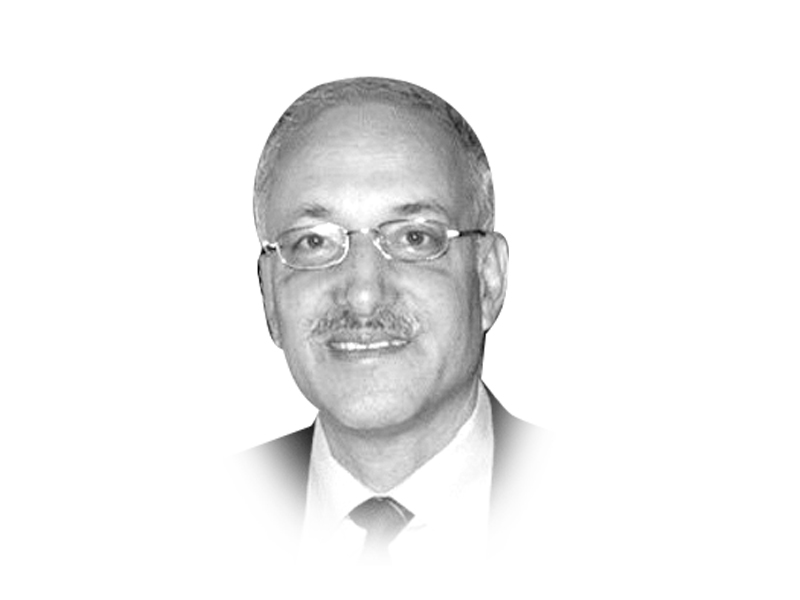 ---
The man stood up tall and rugged. He spoke in Urdu in a Pashto accent. His voice boomed as he told us that he had built his personal library in 30 years. And it was not just a library; it was a museum of sorts with statues of the Buddha and the artefacts of the Buddhist civilisation of Swat. But one day, militants came to burn his books and break the statues. And then, this brave man's voice cracked as he told the packed room how he had begged them to shoot him but spare this treasure for posterity. But they hit him with rifle butts till his hands broke and his intestines were injured. "I still cannot take solid food," he said in the end in a choked voice. This man was Pervaish Shaheen and those who beat him up were the rulers of Swat at that time. I knew him as the only person who educated himself to become a local linguist. I knew about his sheer love for learning, but not about his courage. And it is this image from the Sustainable Development Policy Institute conference of December 10, which is etched in my mind as the image of the year 2013. I am sure there are much worse images: the church in Peshawar with bleeding infants; a general of the army buried among military honours with his daughter crying in the background; polio workers shot dead and so on. But somehow, this image sums up 2013 and indeed the last many years for me.

Shaheen should write about the Taliban rule of Swat but what will his account add to Malala Yousafzai's book, I am Malala? Images, gory images, blood-curdling words and memories, which send a chilling sensation down one's spine.  All this is given in detail in movies like Osama and biographies like The Kite Runner.  But does anyone care? I am surprised that people were all out to criticise Malala's biography because of the views of her father, but nobody said one word of how the poor girl must have suffered simply because she wanted to go to her school. There was no empathy at all with her daily fear of being harmed — a fear which came true. So, if we have become so callous to human suffering, what will Shaheen accomplish even if he does write his biography.

But at this juncture, the reader will say, 'can't this writer find any positive image from 2013? Why is he so obsessed with the most pessimistic images of the year?' Well, in all fairness, I should have written about the election of May 2013, which brought in a democratic transition from one civilian rule to another. But here, too, I am haunted by the way the PPP, the ANP and to some extent, the MQM were constantly under threat of being blown up. I was in a mood to celebrate the new set-up if only it had given us lasting peace. We are told that the state will negotiate with the militants but what exactly will it negotiate about is left unclear. If it is that the state will accept some version of the militants' worldview so that women are not allowed to move freely or that their schools are closed down, then we would be the losers. If vigilante groups force a dress code upon people or close down shops at prayer times, then we have lost this war without even a fight. And if we continue to live in a state of terror, then also we would lose the battle without fighting it. Another cause for concern is that after the elections, the view that drone attacks cause people to join the ranks of militants to wreak vengeance on the state has gained even wider circulation than before. When Imran Khan said this first, he had many opponents. Now he has almost none. Nobody cares about the fact that the drone attacks started later than the slaughter of innocent Pakistanis. Nobody even refers to statements and studies saying that most of the people killed in the drone attacks are actually militants, and foreign militants at that. And nobody has ever answered the difficult question as to which weapon should be used if Pakistan has to fight the militants. If jets or heavy artillery are used, there will be far more civilian casualties than the number of casualties drones cause; if infantry is used without any such weapons, our soldiers will die like flies.

And yet, it is to stop the drones that the PTI is stopping Nato trucks. And mind you that these trucks will probably be bringing American arms and ammunition out of Afghanistan. Do we want the Americans not to bring them out? I am at a loss to understand how anybody could ignore the killings of the poor polio workers and other innocent people while going into deep mourning for the death of militants. And yet, this is just what happened. It seems that Pakistan does not have just an image problem but also a rationality problem. For how could it be rational to create and preserve groups of militants which attack all our neighbours and also our own people?  But, unfortunately, our people are fed with conspiracy theories so they do not question such policies. They think the world hates Pakistan because they have no idea that the wrong policies of their decision-makers have made the reality of their country so ugly that the image simply cannot be positive. The sectarian killings, the attacks on neighbours, the interference in Afghanistan in the name of 'strategic depth' and the daily blood and mayhem which we face is a consequence of our policies, not the interference of foreign countries.

But let me end on a positive note to inspire some hope. It is that of polio workers holding up a child and giving it drops to save its future. And here I have nothing but praise for Imran Khan, who presented just such an image to us. If this is not courage, what is?

Published in The Express Tribune, January 5th, 2014.

Like Opinion & Editorial on Facebook, follow @ETOpEd on Twitter to receive all updates on all our daily pieces.