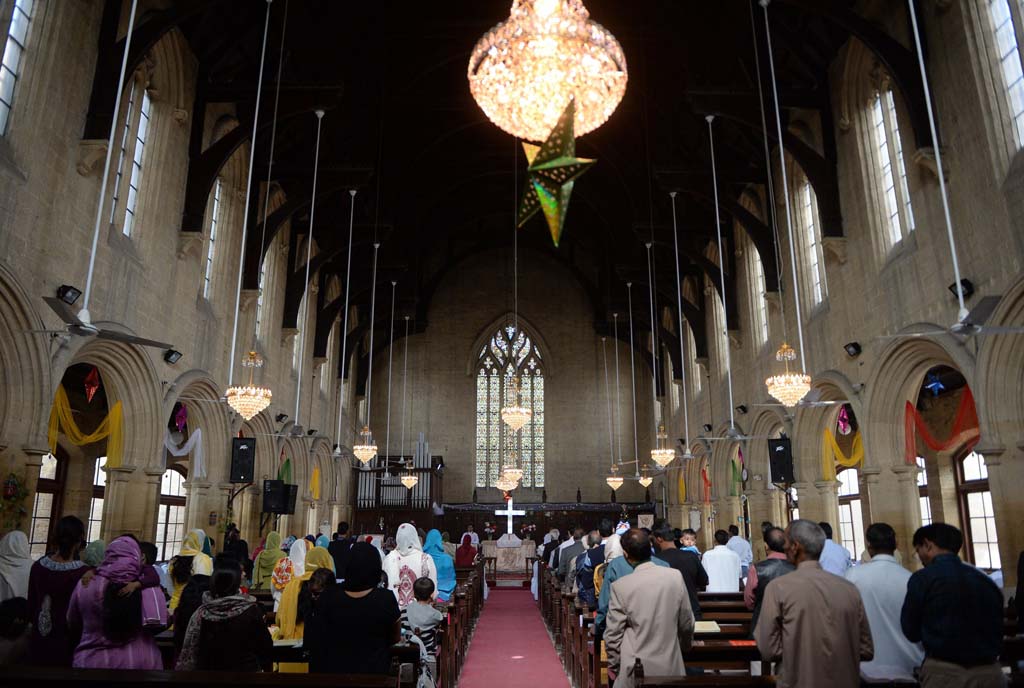 ---
PESHAWAR/ ISLAMABAD/ LAHORE: Christians across Pakistan on Wednesday celebrated the annual festival of Christmas with great religious zeal and fervour amid tight security.

In Karachi, the festivities started with prayers and other rituals at midnight in all the churches, including St Peter's Church and continued till early morning.

Buildings, houses and churches were illuminated. Heavy contingents of police were deployed around the churches to thwart any untoward incident.

In Lahore, a huge number of people attended the Christmas service at the 160-year-old Naulakha Presbyterian Church, which hosts one of the largest Christmas congregations in the city.

Pastor Shahid Mirjaz of the cathedral said a special prayer service that was held for peace and prosperity of Pakistan.




"Many Muslims attended the service. Christmas greetings were exchanged and they gave us presents," said Imran Samuel one of the participants at the service.

Punjab police had made special plan for the security of the 429 churches which had been divided into three categories according to their 'sensitivity'.

In the twin cities of Rawalpindi and Islamabad, Christmas was celebrated with traditional service at churches, prayers of peace, exchange of gifts, family reunions and Christmas dinners.

In Rawalpindi, prayer service at major churches focused on remembering the Pakistani Christians who lost their lives in terror attacks.

Christian colonies in the federal capital showed signs of the regular festivity associated with Christmas time, with festival rides for children, food stands and stalls for women to buy accessories.

Security had been beefed up in the twin cities ahead of Christmas, but no untoward incident was reported.

In Peshawar at the All Saints Church, which had witnessed the worst terror attack in September, the Christmas festivities started at midnight with a mass and continued till the morning when everyone gathered once again at church once again for mass.

Both male and female police were deployed for security of churches.  Security forces also kept patrolling the sensitive areas to preempt any untoward event.

In spite of the previous incident, people thronged St Michael's Church, St John's Cathedral and All Saints Church in thousands and sang carols in Urdu with a 'hallelujah' at the end.

Published in The Express Tribune, December 26th, 2013.
COMMENTS (1)
Comments are moderated and generally will be posted if they are on-topic and not abusive.
For more information, please see our Comments FAQ