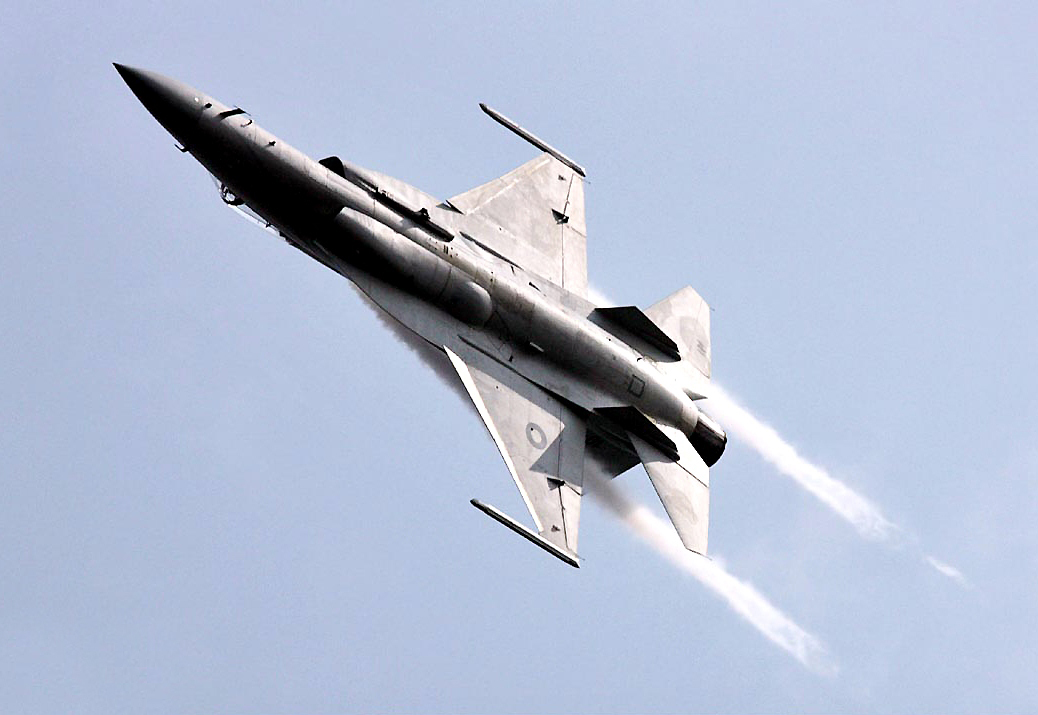 ---
ISLAMABAD: Prime Minister Nawaz Sharif paid a visit to Pakistan Aeronautical Complex (PAC) Kamra for briefings on the exports of the Pakistan Air Force's aircraft, the JF-17 Thunder, Express News reported on Wednesday.

Nawaz was the guest of honour at the inauguration event for the roll out ceremony of the 50th JF-17 aircraft. The event was attended by delegates from China as well as the PAF.

Speaking at the end of the inauguration, the premier appreciated China's efforts to help Pakistan manufacture 50 JF-17s and also commended the bravery of the Pakistan Air Force.

"Pakistan's skies are safe due to the efforts of the Pakistan Air Force", Nawaz said.

Furthermore, he said the last time this project was supposed to be launched, the PAF met with political hurdles which the PML-N government had cleared.

During his speech Nawaz also stated that the inauguration of the planes is a means to "expand the friendship between China and Pakistan."

Nawaz also reflected on the past joint ventures that Pakistan and China invested in together which include the Karakoram Highway, Chashma Power Plant and the Karachi Civil Nuclear Plant.

Concluding the speech, Nawaz said "We will fulfill all the needs of the Pakistani Air Force".

The PAC JF-17 is a light weight, single engine, and multi combat aircraft which has been developed by the Pakistan Air Force, the Pakistan Aeronautical Complex (PAC) and the Chengdu Aircraft Industries Corporation (CAC) of China.

The aircraft is 15 metres long and is said to be able to tackle all kinds of weather.