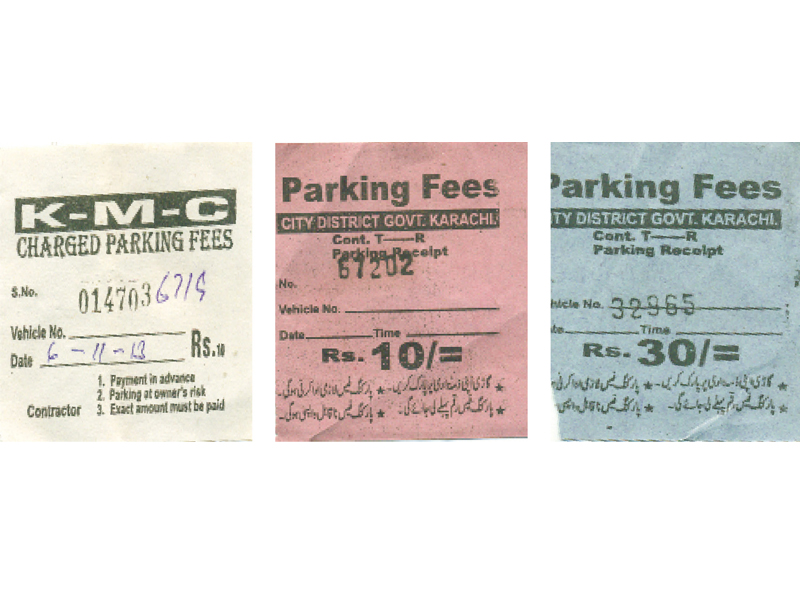 ---
KARACHI:



In upscale neighborhood of Defence Housing Authority (DHA), it seems that having to pay for simple things such as car parking has become the order of the day.




As the DHA has not set any rules for the usage of empty sites on premises that fall under its care, most of the spaces in front of large shopping malls and movie theatres are being used as charged parking sites.

Even using the empty plot in front of the movie theatre next along Sea View is no exception: according to many a disgruntled drivers, the security personnel present are there to collect fees, not to take care of the vehicles.

"My family and I didn't want to watch a movie, but simply to enjoy the beach, when we decided to park near the cinema," says Abdul Wahab, a North Nazimabad resident. "We were compelled to bribe the guards there to let us park."

The residents are indignant.

"[It's strange]. On one hand, DHA does not even permit us to occupy narrow streets for any purpose, be it religious or a celebration such as marriage. On the other hand, these empty sites are being used for commercial purposes without any regulations in place," says a Phase VIII resident. "We cannot arrange mehndis, nikahs, even birthday parties just outside our homes. So, then, rules should be applied across the board and these sites should be controlled. Parking should be free of charge."




According to Asad Kizalbash, president of the Association of Defence Residents, these sites fall under the Cantonment Board Clifton (CBC) bylaws. The board has auctioned these areas to earn money. However, if these sites do not irritate the residents, it should be allowed.

And yet, Turab Ahmed, another resident, has more questions than answers.

"This area has close to 60,000 tax players. Why do these people deceive us in order to earn commercial benefits?" he asks. "Why do the CBC and DHA have different bylaws for the same residents? There should be one law with reference to how empty sites at commercial places are used, and their revenue should be audited."

It is a large business, Ahmed points out, as hundreds of motorcyclists park at commercial places that fall under DHA's control.

Adil Rafi Siddiqui, executive officer at the CBC, says cinema parking sites are allowed by the DHA and that the CBC has nothing to do with many of them, such as the lot next to the cinema at Sea View. He says DHA has rented different premises, and the CBC manages only few of the sites that fall under authority's area."

"It [the lot along the Sea View theatre] was an empty plot so the authority permitted the cinema administration to allow the parking, as its building had no space inside for this purpose," he informs. "[However], the administration should have provided extra space while the building was being constructed."

The officials of the DHA did not deny that they have converted some areas into charged parking sites, such as Nisar Shaheed Park and other such facilities. "The basic problem in maintaining parking sites is helping commuters and maintaining law and order," he said, adding that they charge minimal fee so that commuters can easily bear the burden. "People want to visit public places without any fear," he said. "We are providing the best services, not only for the residents, but for all visitors who come to Defence."

Published in The Express Tribune, December 12th, 2013.
COMMENTS
Comments are moderated and generally will be posted if they are on-topic and not abusive.
For more information, please see our Comments FAQ