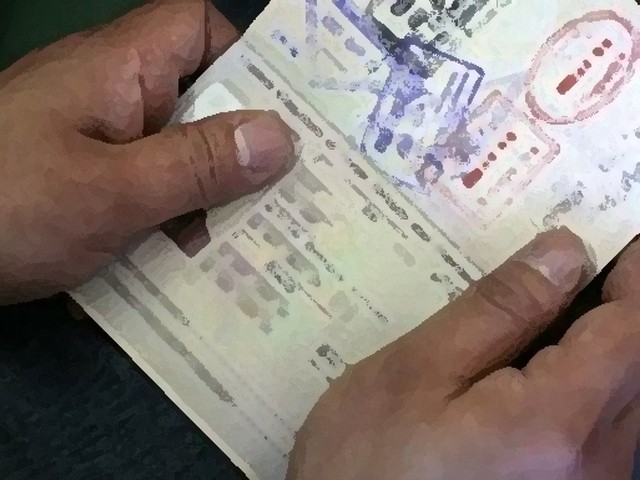 ---
ISLAMABAD:



More than 800,000 Pakistani workers in Saudi Arabia corrected their labour and residency status during the six-month amnesty period given by the Kingdom, the foreign ministry informed the Senate on Friday.




This is the highest number of foreign workers [from any country] whose services were regularised by the Kingdom, the ministry said in response to a question by Senator Sehar Kamran about the status of Pakistani workers in Saudi Arabia.

The Senate was told that the workers regularised their stay either by changing their sponsorship or changing their professions on their Iqama (residence permits) in accordance with the amended Saudi labour law.




According to the written answer submitted to the house, "the Embassy of Pakistan in Riyadh was able to regularise the highest number of foreign workers of any single community as compared to other major manpower exporting countries in the Kingdom".

Pointing out the huge number of legalised Pakistani workers, the ministry said the Saudi authorities had only shared the numbers so far. However, a request has been made to Riyadh to provide the names and other details about the workers, it added. The amnesty scheme, which ended on November 3, was for those who entered the Saudi Arabia illegally.

The Pakistani workers who could not benefit from the Saudi amnesty scheme are "those who wanted to return to Pakistan but could not do so because they had no valid documents proving their legal entry into Saudi Arabia", the ministry said. Such workers were not entertained by the Saudi authorities, it said.

The remaining Pakistanis, who could not correct their legal status, are those who despite repeated calls from our embassy did not come forward to avail the amnesty, said the ministry.

The ministry did not have exact figures of those who could not benefit from the scheme and stated that it is presumed that the number of such Pakistanis would not be more than a few thousand.

In the third week of March, Saudi authorities began arresting and deporting illegal foreign workers of all nationalities, including Pakistanis, as part of their 'Nitaqat (Saudisation) programme'.

The Embassy of Pakistan in Riyadh took up the issue with the relevant Saudi authorities, highlighting the negative implications on the Pakistani workforce and the sense of insecurity being created due to the crude manner in which the campaign was being carried out.

The foreign ministry informed the house that it had called for an immediate end to the campaign and proposed a grace period to all such Pakistani workers to correct their status since they entered the Kingdom on valid work visas. The request has also been made to release the Pakistani workers detained during the campaign, the ministry concluded.

Published in The Express Tribune, December 7th, 2013.
COMMENTS (5)
Comments are moderated and generally will be posted if they are on-topic and not abusive.
For more information, please see our Comments FAQ