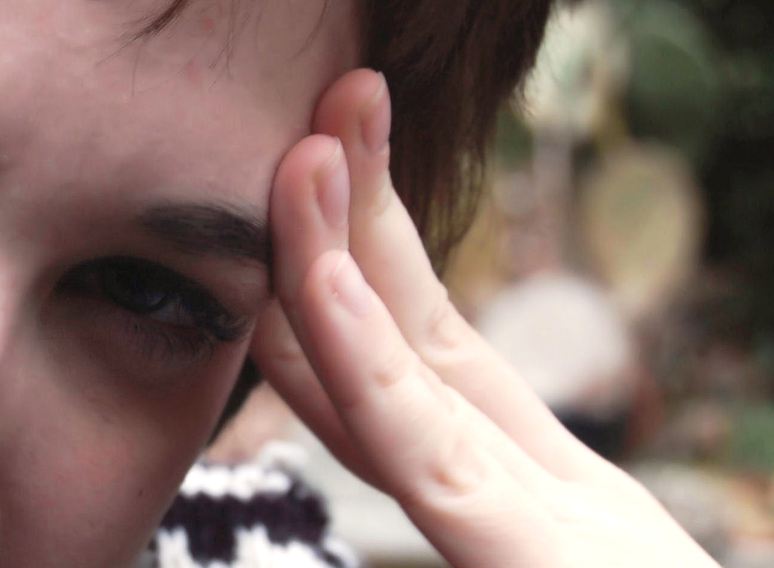 ---
KARACHI: Masooma wakes up at night when she remembers her 14-year-old son, Faris, who hanged himself to death a few months back. The mother still considers his death a mystery.

"I never noticed he was unhappy as he was such a friendly and lovely boy," she said, while talking to The Express Tribune.

A psychiatrist, Dr Murad Moosa Khan, who is also a professor of psychiatry at the Aga Khan University, explained how parents can be mistaken that suicides happen out of the blue. "Any event that becomes a reason for a child to commit suicide is actually a trigger," he said. "This means the child was probably suffering from some mental health problem, such as clinical depression, which was not recognised by the family."




Faris was among the fifth teenager who committed suicide in June this year in the city alone. In the same month, 16-year-old girl Sheema in Aram Bagh and 18-year-old Arifa hanged themselves to death and the families couldn't figure out why they took these extreme steps. According to Dr Khan, nearly 25 per cent of all suicides in the country are committed by teenagers.

On June 22, 18-year-old girl Maria shot herself in the head at her house in Surjani Town. Her 26-year-old brother, Farhan, said that he knew she was an aggressive girl. "We often thought it's not good for her but we never knew she would take such a drastic step."

Another psychiatrist, Dr Uzma Ambareen, agreed that impulsive suicides, those in which emotions run high, are also very common. Although teenage years are an exciting age but there is a lot of possibility that teenagers can take an extreme step over a little issue, she added.

"Faris was a normal boy but was never interested in studies and never went to school," his mother tried to explain. "He never talked about death." Masooma couldn't help but think that the amount of violence he saw on television probably affected his mind. "He was lying in his room and his younger brother was watching TV. The lights went off and, in 15 minutes, he had committed suicide by hanging himself from a ceiling fan." Masooma was at work in the factory when this happened.




Unfortunately, Faris' parents never realised that he was suffering from mild mental retardation when they found out he was not interested in school, assessed Dr Khan. He may have looked happy but, in fact, he may not have been, he added. Similarly, Maria was aggressive as her brother said but she was also over-sensitive and always over-reacted, the psychiatrist pointed out. These may be clues that her mental state had become imbalanced, he said.

What makes these young people take their lives when they have a long life ahead? Suicide is an extreme step and a majority of children who commit suicide are actually suffering from some mental health problem, stressed Dr Khan, adding that the most common problem is clinical depression, which needs to be diagnosed and treated. If mental disorders are treated on time it could prevent suicide, he believed.

Depression is the most common psychiatric disorder leading to suicide but issues taking place in the background on the mind of a child are also important and a detailed evaluation should be done, he added. There are effective treatments that may involve counselling or some combination of counselling and medicines. He clarified that medicines for depression are neither addictive nor - in the majority of cases - do they need to be taken indefinitely.

Don't say no?

Sixteen-year-old Majid shot himself at his house in Khadim Goth near Sohrab Goth on November 16 only because his father, who is a prayer leader at a mosque, told him he cannot attend the Ashura procession.

Discussing this particular case, Dr Ambareen said that deprivation, poverty and excessive restrictions on a child's movements can also be a risk factor for compromised mental health. It can lead a teenager towards self-harm and suicide. Unfortunately, clinical depression remains mostly undetected in children, she added.

Suicides are purely a psychological issue among youngsters in particular, according to Dr Ambareen, but Dr Khan disagreed. "Economic factors also lead to psychological problems," he said. "Poverty, violence and unemployment increase stress level and, if not addressed, can lead to clinical depression."

Dr Ambareen suggested giving teenage children a sense of security and awareness about mental illnesses to overcome this issue. Government and private school teachers should be educated about mental health issues and this subject should be de-stigmatised, she suggested.

According to media reports collected by the Human Rights Commission of Pakistan, out of 1,976 people who ended their lives in 2012, as many as 188 were minors. Out of the 873 people who made suicide attempts but survived, 76 were younger than 18 years. In many of these cases, the reason why the children attempted suicide was abject poverty.  * Names have been changed to protect privacy

Published in The Express Tribune, November 30th, 2013.