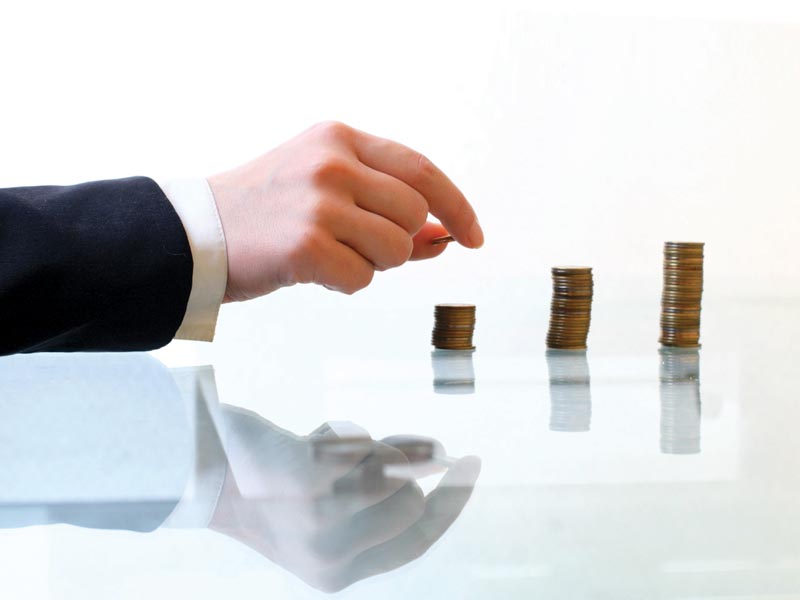 ---
ISLAMABAD:



Denmark is keen to expand bilateral ties with Pakistan through enhanced trade, investment, and sharing expertise in renewable energy sector.




The embassy of Denmark is all set to open its first-ever commercial section in a bid to boost bilateral trade and investment between the Nordic country and Pakistan.

The commercial section will be operational at the embassy from Monday, Danish Ambassador Jesper Moller Sorensen, told The Express Tribune during an exclusive interview.

"I personally see great potential in Pakistan for Danish companies and I also see potential for increased trade between our two countries, both ways," the ambassador said.

Sorensen, who took charge in Islamabad in August, said he has spent the past three months going around the country, understanding the needs of Pakistan and building support among the business community.




In the second phase, he said, he will travel back to Denmark --- first in December and again in January 2014 --- to talk with the Danish business community about export and investment opportunities in Pakistan.

"I cannot force Danish companies to come to Pakistan. That will be up for the individual companies," Sorensen said. "The business case I have to make for the Danish companies is to say [Pakistan] is attractive, there is potential and basically you can make a profit here."

But the ambassador was forthright about potential concerns Danish investors might have with Pakistan, chiefly the country's fragile security situation.

He said he would be honest with Danish investors but would also suggest that they build linkages and joint ventures with Pakistani companies to minimise the risk from Pakistan's security issues.

Cooperation in energy sector

Pakistan's problems with managing its power crisis could get valuable support from the Nordic country. Denmark is considered to be a stronghold of renewable energy. Around 40 per cent of the world's wind turbines are manufactured in Denmark, according to some estimates.

Sorensen said renewable energy is "an excellent area" for cooperation, given the Pakistani government's focus on alternative resources in its new energy policy. The ambassador also said Denmark's private industry could support Pakistan in energy conservation technologies and agricultural machinery.




A better security situation would be essential, though.

"If the security situation could be alleviated, I am confident that more Danish companies will be willing to invest in Pakistan," he said.

Lessons to learn

Asked what Pakistan could learn from Denmark, the ambassador highlighted transparency in taxation and its high degree of accountability and its service delivery mechanisms.

Denmark, ranked internationally as one of the least corrupt countries and the happiest nation, has some of the highest tax rates in the world. But it also has one of the widest taxation bases and the Danes have access to free healthcare and education.

"The Danes reconcile with the heavy taxes because they understand that in a truly democratic system with accountability, there is also responsibility," the ambassador said.

"Those who are elected are, of course, accountable to the people that have elected them," he added. "And the people are also responsible both ways because if they receive basic services from the state they know that they have to give something in return."

Bilateral assistance

Sorensen said that in the long run, Pakistan should live by its own resources and by trade it does with other countries. In the short-term however, it is in Denmark's interest to provide bilateral assistance, the most prominent display of which is the recently-launched $50 million development programme for Pakistan by the Danish International Development Agency (DANIDA).

One component of the new development programme, which runs till the end of 2016, is robust interventions to promote primary education in conflict-affected areas, such as Khyber-Pakhtunkhwa and FATA.

As the second component, Sorensen said Denmark will work with the provincial governments for capacity building and with civil society organizations on the cross-cutting themes of democratisation, human rights and gender equality.

He said Denmark would like Pakistan to continue in the positive direction set by a democratic transition of civilian governments.

"For us, Pakistan is an important country," the ambassador said. "What happens in Pakistan is not only important to the people of Pakistan, it is important to the people of South Asia and it also can have consequences for us in Europe."

Published in The Express Tribune, November 29th, 2013.
COMMENTS (1)
Comments are moderated and generally will be posted if they are on-topic and not abusive.
For more information, please see our Comments FAQ