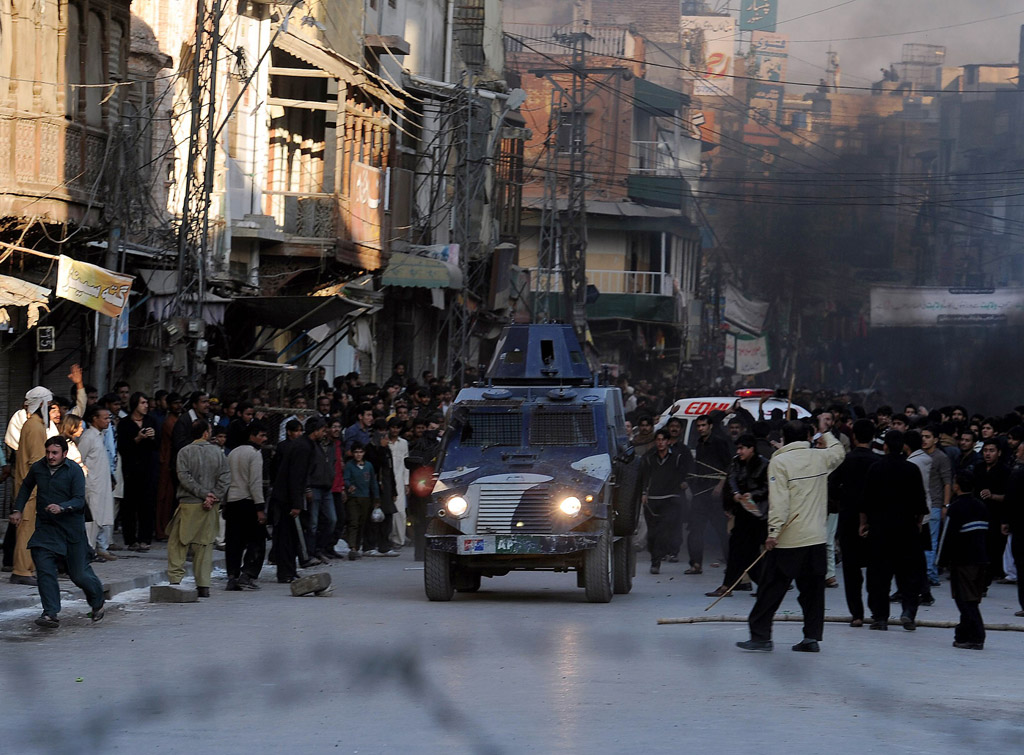 ---
We have seen 'tit-for-tat' style sectarian killings before and we seem to be seeing them again as repercussions from the killing of 11 people during an Ashura Day march in Rawalpindi continue. The death of eight persons and injuries to many others in the twin blasts in the Ancholi area of Karachi on November 22 has now been claimed by the Tehreek-e-Taliban Pakistan (TTP), whose spokesman stated that they had been carried out to avenge the happenings of November 15. With the blasts, which took place near an imambargah, coming on the same day as countrywide protests against the Rawalpindi violence, suspicions as to this had already been voiced before. Sectarian violence has a terrible habit of accelerating out of control and expanding in wider circles as it does so. The risk of this happening is very real. Yes, attempts were made to control events, after the still murky incident that took place in Rawalpindi. But it is clear that these efforts have not worked. The blasts in Karachi tell us we are entering a very risky zone. The tones of fury heard from across the country have been gaining in pitch and ferocity, and we can now only pray it will prove possible to somehow gain control of the situation before it sends us into a still faster tailspin.

But even if it proves possible to pour oil over the churning waters, even if a few arrests are made and leaders of various organisations persuaded to exercise some degree of restraint, the effect, at best, will only be temporary. The fact is that over the years, we have failed to dampen the spark of sectarianism when it had first started to smoulder. It has now turned into a fierce fire, destroying more and more as its flames leap higher. The involvement of groups such as the TTP complicates the situation and it can only be tamed if we tackle the problem of extremism as a whole, keeping in mind that sectarianism is just one of the strands making up the rope which threatens to strangle our society.

Published in The Express Tribune, November 25th, 2013.

Like Opinion & Editorial on Facebook, follow @ETOpEd on Twitter to receive all updates on all our daily pieces.
COMMENTS
Comments are moderated and generally will be posted if they are on-topic and not abusive.
For more information, please see our Comments FAQ