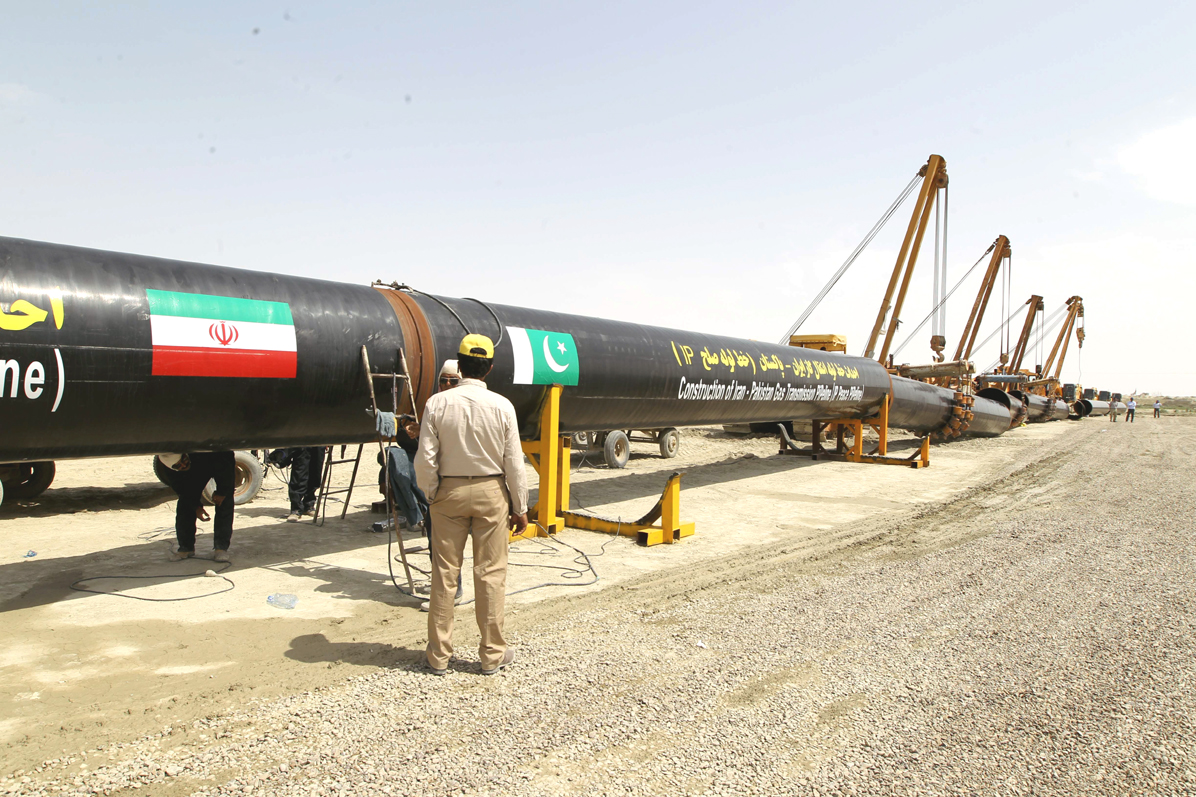 ---
KARACHI:



Pakistan is one of the few states where mega projects for economic development are mostly delayed or become the victim of controversy sparked by domestic or international players. There are rare examples where work on any project of national interest goes ahead without confrontation within and outside the country. Pakistan-Iran gas pipeline is one such project which has dragged on for a long time.




This project, called the peace pipeline, was announced in 2002, requiring an estimated investment of $7 billion and was scheduled to be completed by the end of 2014. Under this project, a 2,700km-long pipeline was to be constructed from Iran's South Pars field to New Delhi through Karachi and other major cities like Multan and Lahore.

However, India has pulled out following a civil nuclear cooperation deal with the United States while Pakistan has so far been able to stave off US pressure and says it is committed to the pipeline.

Now, the pipeline would stretch over 2,100 km – 1,100 km in Iran and 1,000 km in Pakistan. Iran, which had offered $500 million for constructing the pipeline in Pakistan, is the second largest natural gas producer in the world and after meeting domestic demand can sell to other countries. Pakistan, on the other side, is experiencing acute shortages of energy, leading to disruption of economic activities in peak summer and winter.

It is anticipated that energy shortfall would reduce sharply in Pakistan when gas starts flowing in the pipeline, carrying 750 million cubic feet per day, which can be extended to 1 billion cubic feet per day.

An aspect worth considering is whether the project is cost effective. Though gas reserves are fast depleting in Pakistan, the question is whether consumers can afford imported gas. According to assessments, a land-based pipeline is four times cheaper than any other option. After completion of the Iran-Pakistan pipeline, Pakistan is also expected to earn about $300-$500 million in revenues annually.

No only this, the success of the pipeline would open the door to new projects between the two countries, particularly oil trade. According to reports, Iran being a big supplier of fuel oil would naturally be interested in exporting oil to Pakistan either through a pipeline or in the beginning through oil tankers.

Apart from the cost, the project is also expected to have positive effects during and after completion of work. It would not only trigger rural development in both countries through job creation, but would also aid associated industries including oil refining, cement production, mineral extraction, precious stone cutting, agricultural development and heavy engineering.

After analysing different aspects, it can be argued that the gas pipeline should be completed on a priority basis for the sake of economy as any further delay may aggravate the energy situation.

The writer hosts business talk shows on FM 101 and Radio Pakistan and is pursuing an M Phil degree in Economics

Published in The Express Tribune, November 18th, 2013.

Like Business on Facebook, follow @TribuneBiz on Twitter to stay informed and join in the conversation.