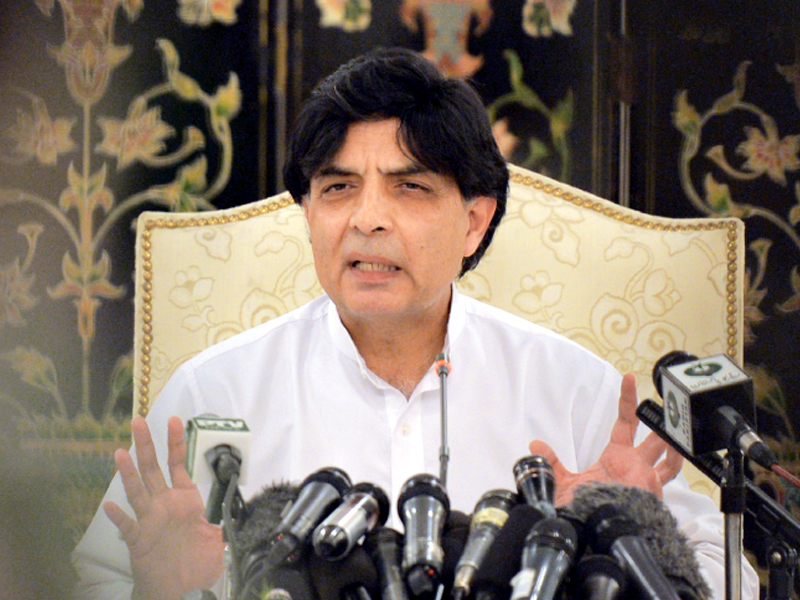 ---
ISLAMABAD: Discussions in a high-level meeting headed by Chief Minister Punjab Shahbaz Sharif revealed footprints of a planned conspiracy behind the Rawalpindi riots as officials discussed the who, how and when behind the killing of CCTV surveillance cameras prior to the violence, Express News reported on Sunday.

The meeting, which included Interior Minister Chaudhry Nisar, security and intelligence officials as well as heads of various religious groups, discussed multiple security lapses that took place during clashes at the Ashura procession.

It was uncovered that connection to CCTV cameras in the specific area where the clash took place had been cut just prior to the chaos.

Express News correspondent Adnan Mukhtar reported that authorities expressed their suspicion of a planned attack based on various other factors involved.

They questioned how the mob succeeded in snatching guns from the police, and why the Regional Police Officer (RPO) Rawalpindi failed to counter with an effective response.

In addition, they decided to look further into a police Station House Officer (SHO) who happened to have taken leave on Friday.

Curfew to be lifted off Rawalpindi at 6:00am Monday morning

Rawalpindi District Coordination Officer Sajid Zafar announced that the curfew in Rawalpindi will be lifted off by 6:00am on Nov 18.

He said that Section 144 will remain in place and the army will stay on alert for any order from the Punjab government.

In a press conference earlier on Sunday evening, Interior Minister Chaudhry Nisar Ali Khan had announced a temporary relief from the curfew for Rawalpindi for Sunday night, explaining that he would sit with the CM Punjab again at 11:00pm to review the situation and decide the next course of action.

Speaking after the meeting called to discuss the Rawalpindi tragedy, the minister said the government had been in contact with all religious groups over the issue.

Nisar pointed out the numerous arrests and arms hauls were completed by security personnel all over the country. He remarked that it was extremely unfortunate that an Ashura which otherwise turned out to be an exceptionally peaceful one thanks to the tireless efforts of intelligence and security personnel, was tainted by one incident.

"It is very sad to see that an event which had seen an exceptional amount of cooperative and coordinated effort towards peace all the way from K-P to Karachi, and which was largely successful, happened to be overshadowed by this incident," said Nisar.

He said the issue of violence was part of a larger problem in the country and had to be tackled with the bigger perspective.

"A judicial inquiry has been initiated, and that's all I want to say right now."
COMMENTS (34)
Comments are moderated and generally will be posted if they are on-topic and not abusive.
For more information, please see our Comments FAQ