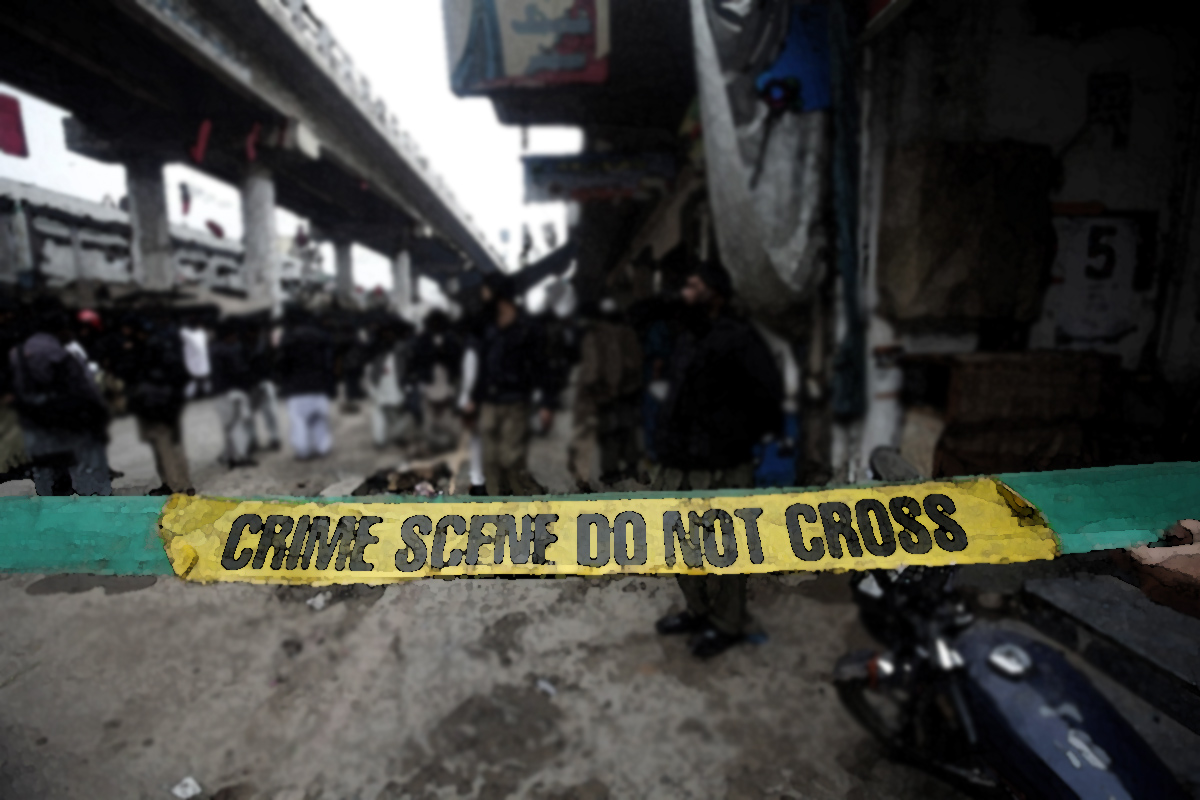 ---
KABUL: A senior official in northern Afghanistan escaped a suicide attack Sunday as the bodies of six civilians hanged by the Taliban were found dumped by the roadside in the south, police said.

The attacker carrying bombs on his body jumped out of a roadside ditch and ran into the motorcade of Balkh province's deputy governor before detonating the explosives.

The deputy governor, Mohammad Zahir Wahdat, survived unhurt in his armoured vehicle but two of his bodyguards were wounded, provincial police chief Abdul Rahman Rahimi told AFP.

A civilian passer-by was killed and two other civilians were wounded, the police chief said.

"The bomber was hiding in a ditch. When the governor's motorcade slowed down for a speed bump, he jumped up and ran into the convoy while detonating," he said.

Also Sunday police found the bodies of six men on the side of a road in the southern province of Zabul.

Police said they were civilian workers kidnapped last week by the Taliban in the neighbouring province of Kandahar, the centre of the Taliban insurgency.

Zia-Ul Rahman Durani, the Kandahar police spokesman, said the men had been hanged before their bodies were dumped.

"The Taliban killed them, accusing them of being police. They were not police, they were ordinary civilian workers," Durani told AFP.

The Taliban, toppled from government by a US-led invasion in 2001, have waged an insurgency against the Kabul government and foreign troops since then.

Their campaign includes suicide attacks, roadside bombings and the killing of pro-government figures or anyone they accuse of helping the administration.

On Saturday a Taliban suicide bomber blew himself up in Kabul in an area where thousands of tribal elders and politicians are due to meet from Thursday to discuss a security agreement with the United States.

Six people were killed and 22 wounded.