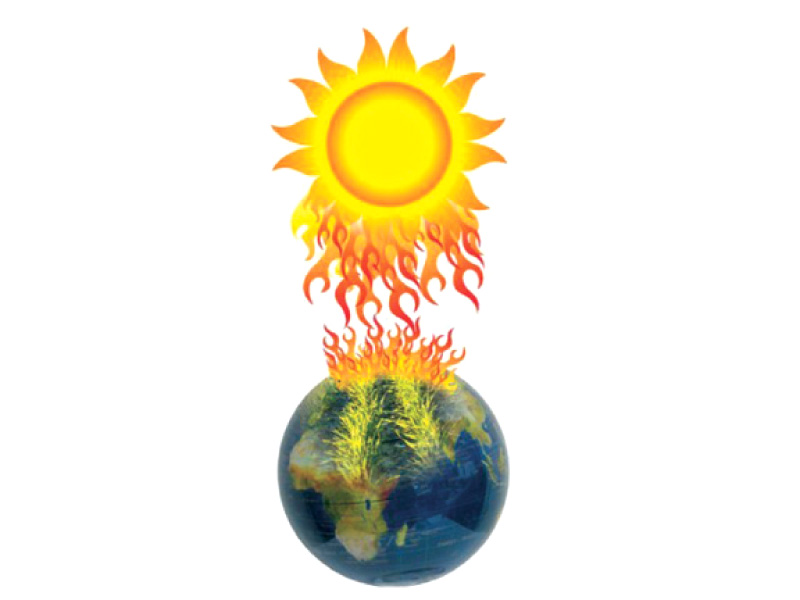 ---
ISLAMABAD:



Forests in Balochistan, Murree and Gilgit-Baltistan (G-B) might benefit from an international mechanism that would financially reward countries for using forests to reduce global warming.




A national consultative meeting to discuss the mechanism --- the United Nations Reduced Emissions from Deforestation and Forest Degradation Plus (REDD+) --- was held in Islamabad this week.

Secretaries from all the provinces, federal government officials and representatives of nongovernment environmental organisations such as the World Wildlife Fund (WWF) and International Union for the Conservation of Nature attended the meeting.

Participants prioritised the Ziarat and Harboi Juniper forests, Chilgoza forests of Balochistan, Guzara forests in Murree and Kahuta and the community-owned forests of Darel-Tangir in G-B as potential sites for REDD+ pilot projects.




Qazi Azmat Isa, the meeting's chief guest and chief executive officer of the Pakistan Poverty Alleviation Fund (PPAF), said he would dedicate PPAF staff to start with a pilot project in at least three of the sites immediately.

Balochistan Forests Secretary Rahim Khudai Ejbani and Isa discussed immediate steps to save the Ziarat Juniper forest, a World Heritage Site.

Trees can store the greenhouse gas carbon dioxide, emissions of which contribute to global warming. By increasing forest areas, countries can reduce carbon emissions. The REDD+ mechanism provides countries a financial incentive to save forests, increase forest area and "invest in low-carbon paths to sustainable development," according to the REDD+ official webpage.

It is estimated that Pakistan can earn $400 million to $4 billion each year for carbon stored in the country's forests, figures that could potentially overshadow what the country earns from textile exports. Soil erosion control, wildlife conservation and poverty alleviation through alternative livelihood opportunities for forest communities are additional benefits of implementing a REDD+ strategy.

But in order to reap those benefits, Pakistan needs to build capacity for REDD+ through policymaking and also quantify the amount of carbon stored in its forests scientifically.




At the moment, even the total forest area in Pakistan is a disputed figure with official estimates putting it at 5.2 per cent of total land area and international reports claiming the forest cover is as low as 2.1 per cent.

Mahmood Nasir, the inspector general of forests at the Climate Change Division, said Pakistan's REDD+ proposal should be defended in the World Bank and the Forest Carbon Partnership Facility meeting to be held in Geneva in December.

Nasir said only three countries are expected to get around $4 million to implement the projects out of 12 competing developing countries.

Climate Change Secretary Raja Hassan Abbas said the federal government will coordinate and facilitate the provinces to honour the international treaties Pakistan has ratified.

The Food and Agricultural Organisation (FAO) has committed to help Pakistan under REDD+, David Doolan, the FAO representative in Pakistan, said.

Nomadic forest users were represented at the meeting by Pakistan Gujjar Bakarwals, Guzara Forest Advisory Committee of Murree and Kahuta. Some forest owners from Hazara, G-B and Ziarat also attended the meeting.

Air Commodore (retd) Raja Hafeez, a member of the Guzara Advisory Committee of Murree and Kahuta, said private forest owners of his region should get acquainted with details of REDD+ so that the barren patches around Murree are brought back to their past glory. Hanif Parwana, chairman of the Gujjar Bakarwal Association of Pakistan, spoke on behalf of the nomadic grazers. Parwana claimed the grazers never cut trees as they know the goat herds will never survive without trees.

Dr Ghulam Akbar of WWF Pakistan said his organisation can bring in experts from WWF Nepal to Pakistan to conduct trainings for forest carbon measurements and monitoring.

Ejbani, Gilgit-Baltistan Secretary Forests Khadim Hussain and Khyber-Pakhtunkhwa Additional Secretary Environment Shaukat Yusufzai said the provincial REDD+ focal points have already been notified while work is in progress to establish REDD+ cells in the provinces.

Published in The Express Tribune, November 15th, 2013.
COMMENTS (20)
Comments are moderated and generally will be posted if they are on-topic and not abusive.
For more information, please see our Comments FAQ