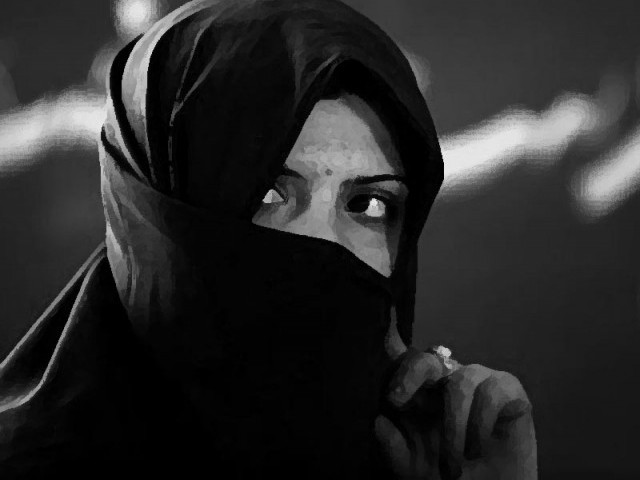 ---
RAWALPINDI:



The family of a woman who was tortured and poisoned by her husband have demanded that the investigation officer (IO) on the case be removed after the man fled from the court on Tuesday when his bail was cancelled.  




Noreen Dil Kabeer, 20, who hails from Chakwal, was allegedly tortured and poisoned by her husband, Amjad Shezad, 45, after she refused to allow him to marry another woman.

Usman, the brother of the victim, alleged that IO Sub-Inspector Tahir of Lawa Police Station in Chakwal district had produced a 'fake statement' from his sister in the court, as according to him, it did not contain the actual words she had recorded.

He alleged that the IO has taken a bribe from the accused and helped him flee when his bail was rejected.

"We have also filed FIRs against two sisters of the accused, but one is still at large and the IO is not arresting her despite knowing her whereabouts," he alleged.

The court, however, accepted the bail pleas of the father and one sister of the accused after they deposited surety bonds worth R100,000 each.

When contacted, the IO said that in the statement he had submitted in the court, he had said the evidence shows the accused was guilty of committing the crime and that was why the court rejected his bail.

"I don't know what the victim's family is saying about me, but Shehzad is an offender and I will arrest him at all costs," Tahir said.

The victim's family demanded that the chief minister and the inspector general of the Punjab Police take note of the issue and transfer the case to another police officer.

Usman also alleged that Shehzad has no children and that was why he wanted a third marriage.

"When my sister suggested that he get a fertility test, he went into a fit of rage and locked her in a room where he tortured her before injecting her with poison," said Usman.

He said Shehzad was threatening them of dire consequences for lodging FIRs against him and his family and highlighting the issue in the media.

Noreen is still admitted in Holy Family Hospital where doctors said she will take a few more weeks to recover.

Published in The Express Tribune, November 14th, 2013.