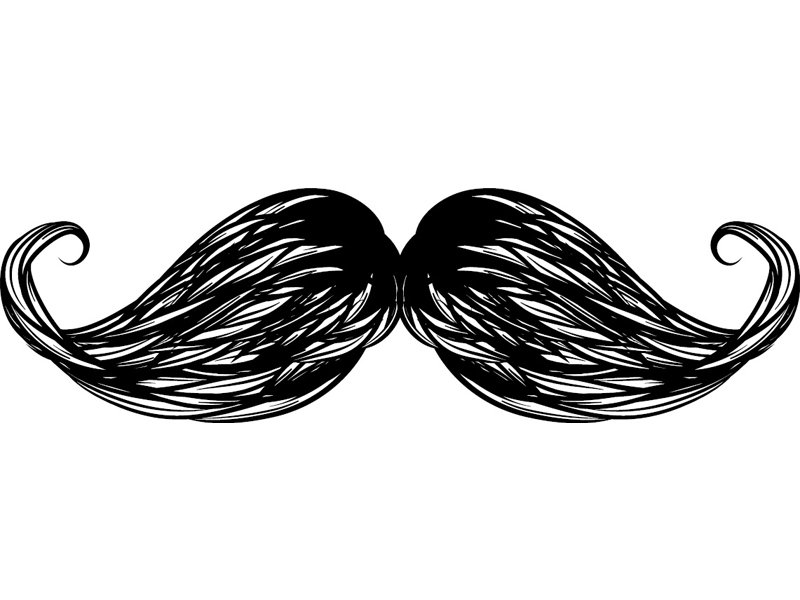 ---
In 2003, two friends, Travis Garone and Luke Slattery started the Movember movement in Melbourne, Australia with an aim to generate interest and funds for men's health and prostate cancer. A disease that only affects men, this cancer is a tumour growing in the prostrate — a gland in the male reproductive system.

According to Cancer Research UK, an estimated 900,000 men worldwide were diagnosed with prostate cancer in 2008, accounting for almost one in seven (14%) cancers diagnosed in men. With an initial following of 30 men, the independent charity movement now boasts over 1.9m moustache growers and donors in 21 countries.

How does it work?

At the start of November, or Movember, men can register an online profile with a clean shaven face. The Movember participants known as Mo Bros have the rest of the month to grow and groom their moustache, while raising money along the way to benefit men's health and research opportunities. However, there are some strict criterion regarding the moustache — it cannot be joined to the sideburns, as that is considered a beard. Neither can the handlebars be joined to the chin. Lastly, each Mo Bro is expected to conduct himself like a country gentleman.

Where's Pakistan in the movement?

While brands align themselves to the movement internationally with print ads and painting moustaches on airplanes (British Airways), the movement has not yet reached Pakistan. In fact, the official Movember website does not even show Pakistan as a choice in the country section.

Zair Maqsood, CEO of N-Gents in Karachi, says he has not heard too many people asking or talking about Movember. "I see the potential but people have not picked up on it yet. We can't do much, but I am giving moustache and beard grooming advice this month."

Procter & Gamble partakes in Movember internationally through its men's brand Gillete by producing print ads on the movement, but locally it has not been seen promoting the campaign.

Though brands may be slower to catch on, some Pakistanis are fully aware of the movement and want to do their bit towards raising awareness and funds.




"It gives me real pride when I'm asked about the moustache and I get to tell them about prostate cancer. People don't know one in eight men could possibly get it. I feel satisfied knowing I'm contributing to a cause no matter how small that contribution maybe."




"I can't grow a moustache, but I believe in the cause and want to support it in my own way."




"I saw the trend of 'Movember' growing on social media sites! I researched about it and saw that it was for an actual cause. So I'm growing a moustache and sharing the actual reason with all my friends and family."




"It is to create awareness. I want to encourage everyone to read up and donate towards men's health to better understand the risks and prevention methods related to prostate and testicular cancer."




"Growing facial hair right above my upper lip is not for a new look for a character I'll be playing, it's to be a part of the Movember movement for the awareness of men's health i.e. prostate cancer and associated charities."




"Put your 'stache where your mouth is! If I can do more than just talking about it, so can you!"

Published in The Express Tribune, Sunday Magazine, November 17th, 2013.
COMMENTS (2)
Comments are moderated and generally will be posted if they are on-topic and not abusive.
For more information, please see our Comments FAQ