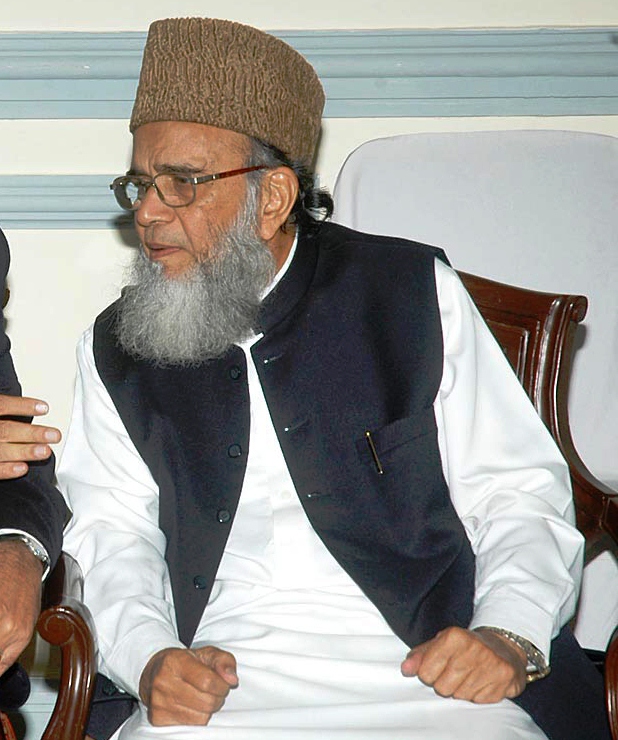 ---
ISLAMABAD: In a rare rejoinder to a political leader's statement, Pakistan Army on Sunday strongly condemned the remarks of Jamaat-e-Islami (JI) chief Syed Munawar Hassan and demanded an 'unconditional apology' from him.

In a recent TV programme, the JI chief had reportedly said that if an American who died on the battlefield was not a martyr, then his backers were also not martyrs because they were chasing the same goal. He had also called Tehreek-e-Taliban Pakistan (TTP) chief Hakimullah Mehsud – who was killed in a US drone strike recently – a 'martyr.'




"Syed Munawar Hassan has tried to invent a logic based on his political convenience. Strong condemnation of his views from an overwhelming majority leaves no doubt in any one's mind that all of us are very clear on what the state of Pakistan is and who its enemies are," said a statement issued by the Inter-Services Public Relations (ISPR).

The army's statement further said: "The sacrifices of our shuhada [martyrs] and their families need no endorsement from Syed Munawar Hassan and such misguided and self-serving statements deserve no comments."

It said that Munawar Hassan's statement was both painful and unfortunate as it came from the head of "a party founded by Maulana Maududi, who is respected and revered for his services to Islam".

The ISPR release further said that the people of Pakistan – whose loved ones laid down their lives while fighting terrorism and families of martyrs of the armed forces demand an unconditional apology from JI chief for hurting their feelings.




"It is also expected that the Jamaat-e-Islami should clearly state its party position on the subject," the statement added.

Reacting to the rare rejoinder, JI Secretary General Liaquat Baloch said his party would comment on the ISPR statement after intra-party consultations. "Soldiers and officers of our army are part of our national institution and the JI has always expressed sorrow over the martyrdom of innocent people and soldiers," Baloch told a television news channel.

Another senior leader of Jamaat Fareed Piracha said: "We consider the martyrs of Pakistan Army as martyrs." He added that the JI chief's statement was taken out of context. "Munawar Hassan will himself tell if these were personal views or the Jamaat's policy."

Former ISI chief Lt Gen (Retd) Hameed Gul said Munawar Hassan's statement seems to be his personal views. He added that the JI has always supported Pakistan Army.

Published in The Express Tribune, November 11th,2013.