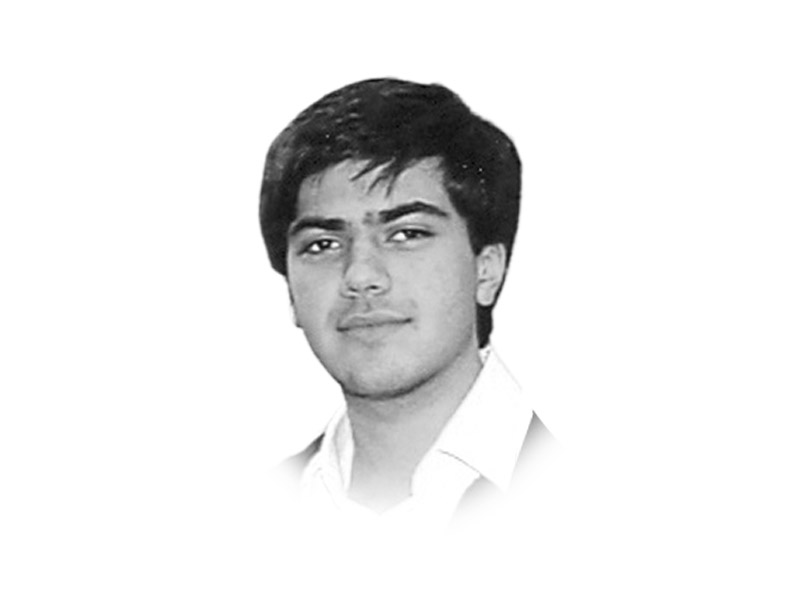 ---
It has been six months since this year's general election. The excitement, vigour and hope that brought about record turnout across Pakistan seem to have vanished. The nation is confused; seemingly surprised in its disillusionment and upset at the lack of tangible change. The economy is still trailing its potential — electricity is still a luxury good and the security situation is even more fragile than before.

We went to the polls in search of a solution to what is, ostensibly, a basic problem. Six months on, it seems as if we are back to square one. But that is where we are wrong. You see, democracy is an interesting beast. It heals, but in a manner that is more painful than we would like. It is a drawn out, evolutionary process. It requires patience and maturity.

Turkey's example demonstrates as much. In 2002, the Justice and Development (AK) Party came to power in a landslide victory. Since then, three AK governments have brought tangible change on multiple fronts.

In the past decade, Turkey has grown at a rapid pace while keeping inflation in check. The country has become a model for economic development in the region. Its GDP per capita has skyrocketed from $3,500 in 2002 to $10,000 today. Exports are now at $114 billion, increasing from $36 billion in 2002. Turkey's annual GDP is $780 billion — three times what it was 11 years ago. The country is now the world's sixteenth largest economy. In 2002, inflation was at a crippling 65 per cent. In 2010, inflation hit a 41-year low of 4.9 per cent.

Successive AK Party governments have unified the hospital system in the country and substantially improved access to healthcare. In 2003, 39.5 per cent of Turkish citizens were satisfied with their health care. In 2011, that figure almost doubled to 76 per cent (compare this with a satisfaction of 62 per cent in the European Union).

The law and order situation has improved with crime rates steadily declining. A country that suffered from significant mafia control is now devoid of a mafia presence.

On the foreign policy front, Turkey has worked to improve relations with its neighbours while pulling its weight in the global diplomatic scene. From having isolationist inclinations, the country has progressed to having lofty ambitions for regional influence. While the Syria conundrum is one that has impacted progress on the foreign policy front, the improvement in the past decade is undeniable.

How can we bring a similar age of progress to Pakistan? A short history lesson will provide the answer.

The Turkish Republic was officially proclaimed on October 29 in 1923. From 1923 to 1943, there was a single-party government in the country as Mustafa Kemal Ataturk led the nascent nation. Post-Ataturk, the country struggled as it tumbled into a cycle of repeated political and economic crises.

In 1980, the military came to power for the third and final time as the country descended into anarchy. Three years later, elections were held and Turgut Ozal, a respected bureaucrat, came to power. Ozal liberalised the Turkish economy and pursued a more open foreign policy. Despite having an initial impact, Ozal also struggled once he became president in 1989.

The following decade saw the Turkish economy turn back the clock as a series of coalition governments pushed the country into a sticky abyss. But despite the ups and downs, the Turkish people remained true to the system. In 2002, they went to the polls and brought substantial change with the landslide election of the AK Party. Ever since then, they have reaped the benefits of their patience.

The sad truth is that democracy is no magic wand. As much as we would like it to be, the hype is not realistic. The reality is that we are on a very bumpy road. It is always winding and often dark. But we must continue in a patient manner, with our foot strongly on the pedal. The modus operandi is not to wait and watch, but to act and be patient. We are currently in flux and it should be expected that this flux brings with it undesirable outcomes. But if we carry on, we will reach our destination. The journey is the challenge, the destination the reward.

Published in The Express Tribune, November 9th, 2013.

Like Opinion & Editorial on Facebook, follow @ETOpEd on Twitter to receive all updates on all our daily pieces.
COMMENTS (12)
Comments are moderated and generally will be posted if they are on-topic and not abusive.
For more information, please see our Comments FAQ