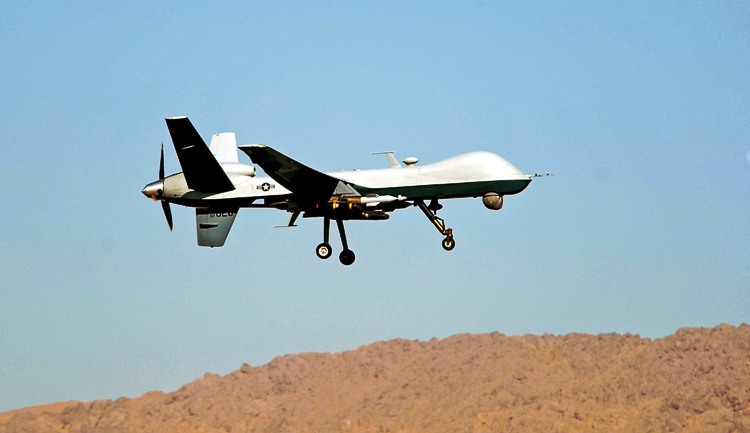 ---
Pakistan Tehreek-e-Insaf (PTI) Chairman Imran Khan on Thursday tweeted his admiration for the documentary 'Unmanned: America's Drone Wars', a film that investigates the impact and cost of US drone killings in Pakistan.

Khan said he was 'proud of the dedication' his ex-wife Jemima Khan had demonstrated for the project.


Excellent expose of drone killings "America's Drone War". Esp proud of the dedication of Jemima on the issue of drone killings.

— Imran Khan (@ImranKhanPTI) November 7, 2013


Jemima, who currently lives in England, released the film in collaboration with Brave New Foundation. It made its debut on October 30 at the Sunshine Landmark Theater in Manhattan, New York.


Watch UNMANNED: America's Drone Wars for free at http://t.co/4BvR7QLLs6

— Jemima Goldsmith (@Jemima_Khan) November 7, 2013


The film has director Robert Greenwald investigating the impact of US drone strikes at home and abroad through more than 70 separate interviews.

One of the people interviewed is Rafiqur Rehman, a primary school teacher from a mountainous region in northeast Pakistan, whose 67-year-old mother was targeted by a drone strike in October, 2012. Two of Rehman's children were also injured in that attack.

Last month, the family related their story to some members of the US Congress on an invitation from Congressman Alan Grayson.