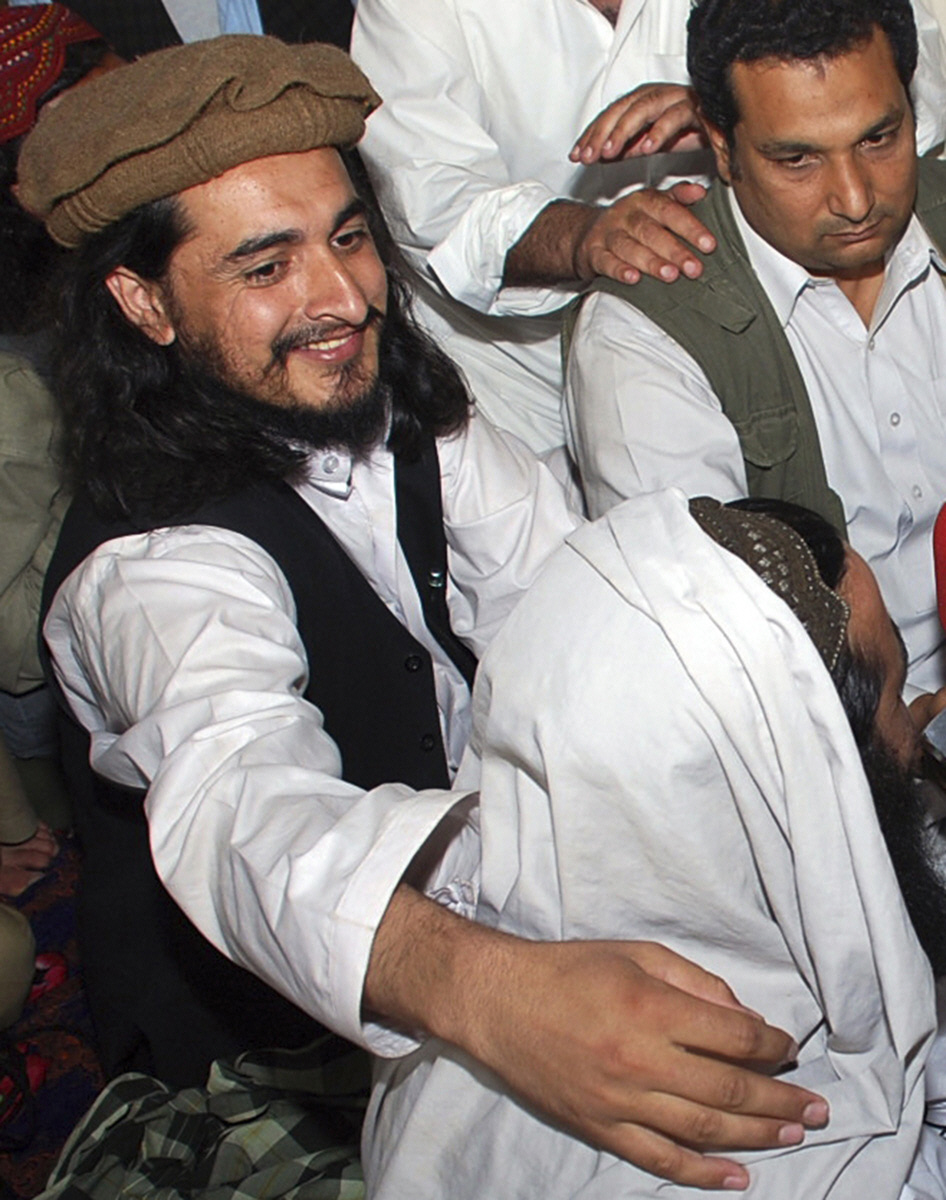 ---
MIRAMSHAH:



The Tehreek-e-Taliban supreme shura (decision-making council) met on Saturday to choose a new leader after a US drone strike killed Hakimullah Mehsud.




Hakimullah was secretly buried late Friday after being killed when a drone targeted his car in a compound in North Waziristan. His death was confirmed by the TTP early Saturday. The dead also included Wali Badshah alias Aimal Kansi, Wali Muhammad, Abdullah, Samidullah, and Sohail.

The TTP's supreme shura met to decide who should now lead the network, which emerged in 2007. "The members of the supreme shura are taking opinions from all the shura members and senior commanders," a Taliban commander told AFP. "The decision may take more time because the shura members are constantly changing the meeting place."

Candidates under consideration to take over from Hakimullah include Asmatullah Shaheen Bhittani, the head of the central shura, and Khan Said, alias Sajna, who became number two after Waliur Rehman's death in May.

Senior Taliban commander Azam Tariq dismissed media reports that Said had been elected as 'speculation', saying that a decision would be made 'in the next few days'.

The killing of its leader represents a major setback for the TTP and also presents a major obstacle to the government's efforts to begin peace talks to end the TTP's insurgency.

The government had been expected to send a delegation to open contacts with the militants, after winning backing for dialogue from political parties last month in the all parties' conference. He accused the government of running a 'dual policy', supporting the US and at the same time saying it wants talks. "We cannot initiate peace negotiations with such a hypocrite government," he said. "The Taliban will not talk with Pakistan until drone strikes are stopped."

On one hand, the government led the nation astray by giving the impression of initiating peace negotiations with the TTP, but at the same time, it was targeting strongholds of the TTP for the pleasure of the United States, he said.

Tariq reiterated that the idea of negotiations with the government was impossible unless the government clarified its position and parted ways with the US.




Hakimullah's death is the third major blow struck against the TTP by the United States this year, following the killing of Waliur Rehman in a drone strike in May and the capture of another senior lieutenant in Afghanistan last month.

The killing has prompted fears of TTP reprisals, as happened after the death of Baitullah Mehsud in 2009.  Hakimullah's death was widely reported in 2010 but he resurfaced in a video taunting the West and vowing more attacks on US targets.

Published in The Express Tribune, November 3rd, 2013.
COMMENTS (3)
Comments are moderated and generally will be posted if they are on-topic and not abusive.
For more information, please see our Comments FAQ