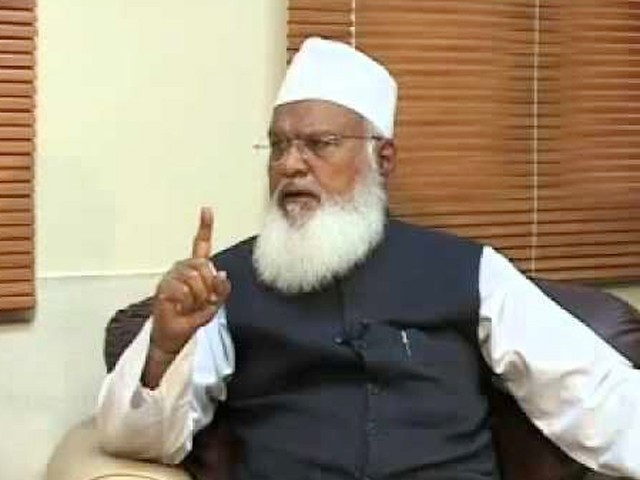 ---
KARACHI: Several prominent religious scholars and clerics on Saturday responded to the drone strike against Hakimullah Mehsud, urging cessation of all kinds of cooperation with the United States, Express News reported.

The ulema demanded a shutdown of NATO supplies to Afghanistan as well as the destruction of any US drone that flies into Pakistani airspace hereon.

President of 'Wafaq-ul-Madaris Al-Arabia' Maulana Saleemullah Khan; President and Vice President of 'Jaamiyah Darul Uloom' Karachi Mufti Mohammad Rafi Usmani and Mufti Mohammad Taqi Usmani; 'Jaamiyat-ul-Uloom Al-Islamiya' Binori Town Maulana Dr Abdul Razzaq Sikandar; Maulana Qari Mohammad Hafeez Jalandhari and other religious scholars agreed that the Pakistani state should quit wasting breath on verbal protests and exclamations and resort to practical measures like shutting down the NATO supplies.

They said drones were the worst enemies of Pakistan and had been violating the nation's sovereignty for several years now.

The scholars also said that the US wanted Pakistan to stay war-ravaged at all times, and deliberately carried out Friday's attack to sabotage peace talks.

Jamaat-e-Islami Pakistan also passed a resolution on Saturday condemning the drone strikes.
COMMENTS (47)
Comments are moderated and generally will be posted if they are on-topic and not abusive.
For more information, please see our Comments FAQ