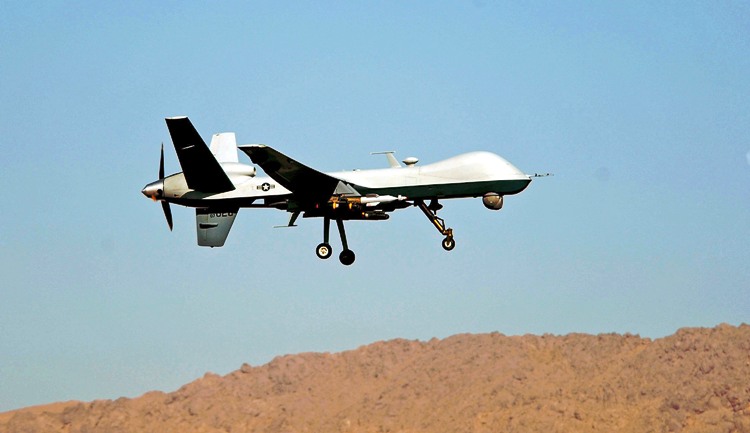 ---
ISLAMABAD: Pakistan's defence ministry said Wednesday US drone strikes in the country's tribal areas have killed 67 civilians since 2008, a surprisingly low figure given previous casualty estimates.

The figure represents three per cent of the total killed in the past five years according to ministry data given in a written answer to a question from the Senate.

The submission said there had been 317 drone strikes in Pakistan since 2008, killing 2,160 militants and 67 civilians.

Critics say the campaign targeting suspected al Qaeda and Taliban militants is counterproductive because it kills civilians and some have even accused Washington of war crimes.

The US defends the campaign as just, legal and accurate, insisting past estimates of civilian casualties in the hundreds are excessive.

Pakistan regularly condemns the attacks as a violation of sovereignty and Prime Minister Nawaz Sharif used a trip to Washington last week to press for their end.

According to the defence ministry submission, not a single civilian died in the 59 strikes conducted in 2012 and 2013, but 319 militants were killed.

The areas targeted by drones are off-limits to foreign journalists and aid groups, making it extremely difficult to verify the number and identity of those killed in drone strikes.

The London-based Bureau of Investigative Journalism puts the total death toll since the campaign began in Pakistan in 2004 at between 2,525 and 3,613.

The Bureau says that between 407 and 926 of those killed were civilians - 16 to 25 per cent of the total, much higher than the new Pakistani government figure would suggest.

UN special rapporteur Ben Emmerson said in a written report this month that Pakistan had told him that 400 of the 2,200 victims of drone attacks over the past decade - 18 percent - were civilians.

Last week Amnesty International highlighted two drone attacks it said appeared to have no legal justification and called on Washington to investigate.

The drone programme, which began under president George W. Bush, accelerated significantly after Barack Obama came to power but has tailed off noticeably in the past year.
COMMENTS (36)
Comments are moderated and generally will be posted if they are on-topic and not abusive.
For more information, please see our Comments FAQ