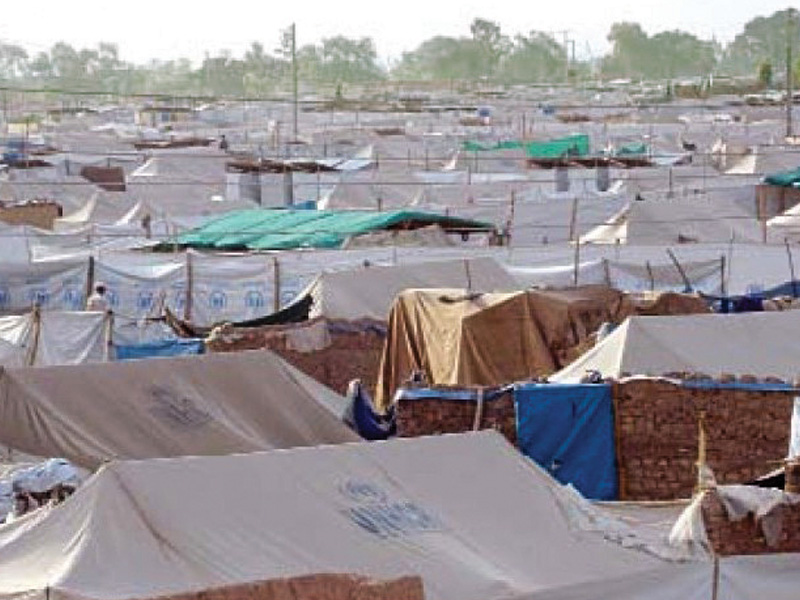 ---
PABBI: The Peshawar Electric Supply Company (Pesco) on Tuesday once again disconnected power supply to thousands of internally displaced persons (IDPs) living in Jalozai Camp, Nowshera over non-payment of bills, in violation of the court's ruling.

Sub-Division Officer (SDO) Aurangzeb Khan told The Express Tribune the camp owes the utility Rs17.5 million in unpaid bills due to which PESCO subdivision-II disconnected its supply.

"We were compelled to cut off power supply after several notices were issued to the camp in the past four months," he said.

Khan added Pesco has launched a recovery drive across Khyber-Pakhtunkhwa and the Provincial Disaster Management Authority (PDMA) and FATA Disaster Management which both cater to the provision of facilities to IDPs have been unable to clear the outstanding bills.

Said Baz Khan, a resident of the Jalozai Camp told The Express Tribune as a result of power suspension, water supply was also disrupted, while clinics, mother and child healthcare units and the entire camp plunged into darkness.

Over 12,000 displaced families from Khyber and Bajaur agencies are living in the camp after being forced out of their homes due to military operations against extremists in the tribal areas.

In April 2012, the Peshawar High Court took suo motu notice of the non-availability of basic necessities at the camp and directed the PDMA to ensure all facilities to the displaced people including electricity, health and education.

Pesco has suspended Jalozai Camp's power supply several times on account of unpaid bills.
COMMENTS (2)
Comments are moderated and generally will be posted if they are on-topic and not abusive.
For more information, please see our Comments FAQ