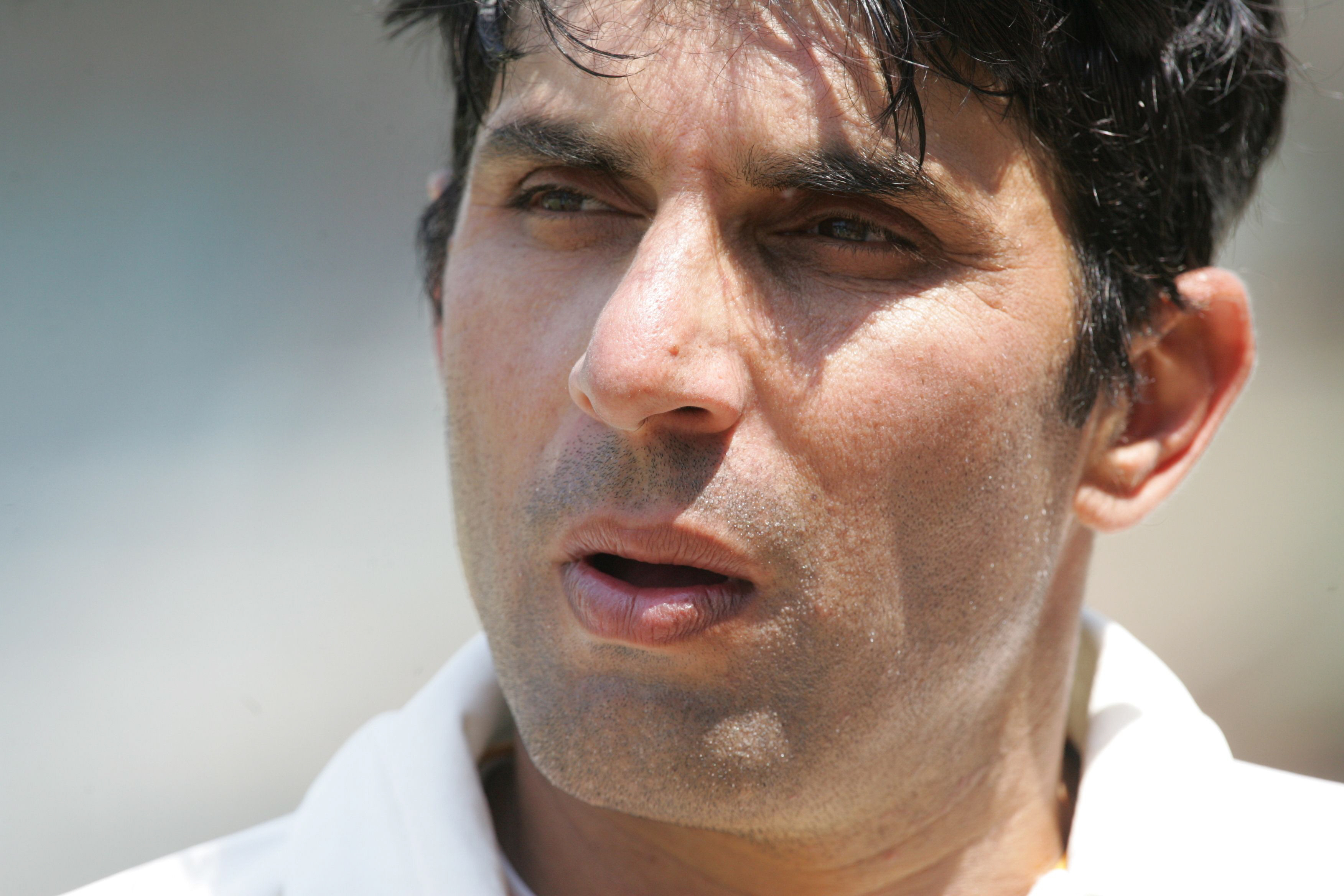 ---
ABU DHABI: One day they lose to the bottom team in the rankings, the next they beat the top side in the world.

This is the Pakistan cricket team, often regarded as its own worst enemy.

Widely castigated for a lack of unity and consistency after suffering an embarrassing defeat against minnows Zimbabwe in Harara a month ago, they were given little chance against Test number one team South Africa in Abu Dhabi.

All the more so because South Africa had drawn a two-match series in the United Arab Emirates three years ago, blunting Pakistani's spinners led by Saeed Ajmal.

Former greats and fans were calling for the sackings of Pakistan's Australian coach Dav Whatmore and captain Misbah-ul Haq.

But Misbah's men turned the tables on South Africa in Abu Dhabi on October 17.

They dominated the first Test, winning it by seven wickets, to take a 1-0 lead in the two-match series and proving they are the most colourful and unpredictable team in the world.

Pakistan bowled out South Africa for 249 in the first innings, with debutant Zulfiqar Babar and lanky paceman Mohammad Irfan taking three wickets apiece.

Pakistan's new opening pair then blunted South Africa's four-pronged pace attack, putting together a 135-run stand.

Khurram Manzoor went on to make 146 and debutant Shan Masood scored 75. Misbah chipped in with a ton to continue anchoring the team's fragile batting.

Ajmal then came into his own, taking 4-74 to rock South Africa for 232 before Pakistan survived early wobbles to score the needed 40 runs for a memorable and much needed win.

Misbah hailed the win as "something special."

"This was something special - winning a Test against South Africa, especially after what had happened in Zimbabwe," said Misbah.

Misbah reckoned conditions in United Arab Emirates - Pakistan's fortress since being forced to play there following attacks on the Sri Lankan team in Lahore in 2009 - had a big impact.

"I know what people were saying, but we had the belief to beat South Africa in these conditions which suit us and have become our home," said Misbah after the win, Pakistan's first over South Africa since 2003.

This is only Pakistan's fourth win over a formidable Proteas and gives them a good chance to add to their only series win over South Africa ten years ago.

The second and final Test starts in Dubai from October 23.

Misbah admitted Pakistan struggled in South Africa - where they were routed 3-0 earlier this year - and then in Zimbabwe where they squared a two-match series 1-1.

"When we went to South Africa we were blanked 3-0 and now South Africa is the number one team. We lost in Zimbabwe because they benefitted from the conditions.

"I think that the conditions have a big role in the results of Tests," said Misbah.

"Ajmal has a good record here," said Misbah of Ajmal who took 24 wickets in demolishing England last year. Ajmal finished with six wickets in the first Test against South Africa, and four in the second.

Misbah said he was confident his side could keep up the progress they have made.

"South Africa have a world class team, we must remember that we are really playing the top side in the world, so simply focus on the next game and do the best preparations if we want to win the series," the Pakistan captain warned.
COMMENTS (4)
Comments are moderated and generally will be posted if they are on-topic and not abusive.
For more information, please see our Comments FAQ