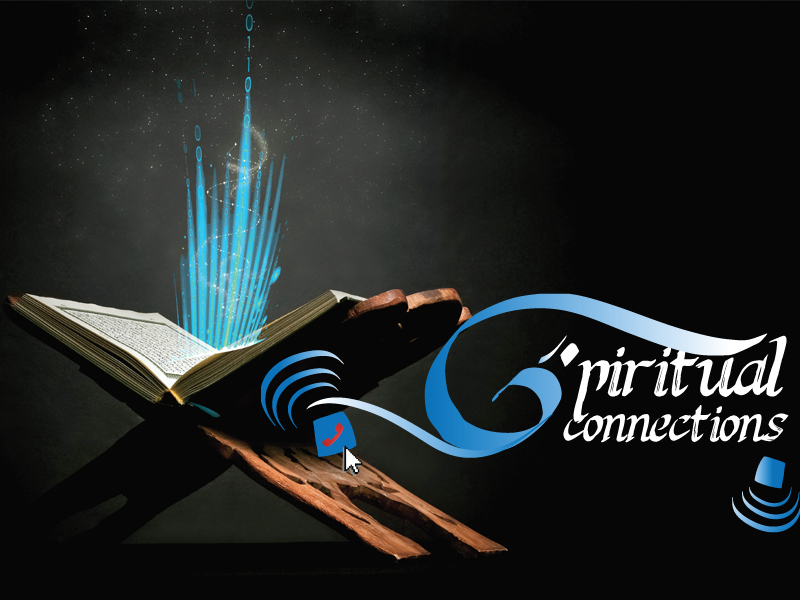 ---
There are roughly 18 mosques in the Puget Sound area around Seattle in the US. But if you live in, say the relatively far-out suburb of Eatonville, it might be hard to drive your children to a mosque each week to learn how to read the Holy Quran. This is why Muslim families outside Pakistan, not just in the US, are turning more and more to online tutoring with the help of Skype and other apps.

"We decided to go for online classes to save time in the commute to and from the local mosque," says Farhan Khan, a father of three who lives in Seattle. The drive to the mosque was quite long from their suburban house so the couple decided to sign up with an online academy. "Plus, the kids are getting personalised attention this way," he adds.




Khan learned about the online classes from his sister-in-law, whose children had been using these services. "We opted for the Qari sahib who she recommended," he says. "To make sure he was qualified to teach the Holy Quran, we spoke to him and had a few trial classes before we made our commitment."

Qari Sohail, who is based in Islamabad, has been teaching online for the past three years. Sohail admits that there are several Quran teachers who have adopted this business as a means of making money. "That is why I don't charge any fixed rates," he says. "I ask the family to pay whatever they wish to."

A lot of families in the United States and Canada complain that they receive too many calls from telemarketers advertising online Quran classes but, according to Sohail, there is a way to let these families know that I am an honest teacher. "I share my address and my landline number with them, and also give them a list of references who can vouch for me," he explains.

Right now, Sohail, who is pursuing this as a fulltime career, is teaching 14 students — around eight of them study on Mondays, Tuesdays and Wednesdays and the rest take classes on the remaining days. He takes Sundays off. "If a student misses a class, then I offer make-up classes."

The trend of signing up for online Quran classes has become fairly common among expatriates. Initially, these families relied on the local mosques or Sunday schools to teach their children how to read Arabic and recite the holy verses. This was easier for families who live in larger cities. But the ones based in smaller towns, or in countries with very low Muslim populations, had to rely on annual trips to Pakistan to educate their children about the sacred text.

This desire to keep their children rooted to the same religious values as the ones they grew up with has led several parents to contact Quran academies that offer services across the globe. Naila Ahmed in Toronto, who has two children, for example, has signed up for classes not only for her children but also herself. "I wanted to revise what I had learned back in Pakistan and these classes are very convenient for that," she says. For her, the best part about taking online classes is that you don't have to worry about skipping them. "Since you have internet everywhere you go, all you need is find a quiet space and take the class."

Sohail is confident that the same trend will start in Pakistan as well, since the use of the internet has increased drastically. "Given the sensitive law and order situation, in cities, such as Karachi, it will be more convenient to make their children attend online classes from the safety of their homes," he adds. "Families in Pakistan can obviously not pay too much so even if they pay Rs2,000 a month for each student, it is enough for me."

How a session works

A normal session for an online class lasts exactly 30 minutes. Initially, the parents talk to the teacher over Skype to decide if they are satisfied with their qualifications.




"When we are finalising the payments and other formalities, we tell the teacher our preferences and they let us know their availability," explains Farhan Khan. In his experience, the teachers have always been prompt. "They come online as soon as it is time for your class," he says. "If they don't see you online, the Qari sahib will call you on either your landline or cell phone and remind you about it."

When the session starts, a screen pops up with the verses on it, explained Rasmia Shamsi, a first-year college student in Massachusetts, who used to take online classes until she left home for college. The formal academies have their own software that they ask students to download when they sign up with them. This software allow screen-sharing between the teacher and the student, and allows the teacher to point out verses, highlight difficult words, etc.

"The Qari sahib would ask us to read the text aloud and then he would correct our pronunciation and recitation style if we made a mistake," she recalls. "Sometimes, when I would get stuck on one word, he would highlight it and ask me to repeat it until I got it right."

Before moving to the United States nearly six years ago, Shamsi used to take classes in Karachi, in which the maulana sahib would come home for an hour-long class. "Online classes are really no different," she says. "We have the same [friendly] relationship with our online maulana sahib as we did with the one who came to our house. When my online maulana sahib was getting married, he would even share stories of his wedding preparations."

No webcam policy

Given the lack of restrictions on the internet, families are wary of letting their children be alone during the class. Most of the parents The Express Tribune spoke to said they make sure the laptop or the computer is placed in a relatively central space in the house where they can monitor the session and make sure the teachers do not behave inappropriately.

The formal institutions make sure they have a strict no-webcam policy. Shamsi does not remember a single instance when her teacher asked her to switch on her webcam or call her with his camera on. Naila Ahmed corroborates this: "Once I accidentally clicked on the video during a session but my maulana sahib asked me to close it immediately."

How much do they charge?

Farhan Khan in Seattle has found a package for $100 a month for each of his three children. Since the teacher is in Pakistan, he has worked out an arrangement in which he pays one of the teacher's students in New York through a direct bank transfer. That student then sends it along to Pakistan through Western Union.




Naila Ahmed in Toronto pays with an online credit card and the money goes directly into her teacher's account. But according to her, some families choose to pay the teachers through their relatives in Pakistan.

The online tutors are charging a nominal fee for their services and their rates depend on the package. For instance, Quranclassonline.com charges three different rates for reading with tajweed (science of correct recitation), with tafseer (explanation) and with Urdu translation. For five 30-minute sessions a week, the online academy charges $40 in the US, $50 in Canada, £30 in the United Kingdom and €35 in Europe. The rates for Quran classes with tafseer go up to $100 a week.

The rates also differ according to the language of instruction. So teachers who can speak English charge more than the ones who can only converse in Urdu. Some families do, however, prefer their children speak in Urdu. "The idea is to help our children practice their mother tongue, which they hardly use otherwise," says Uzma Hashmi, Shamsi's mother.

Even though the geographical location of either the student or the teacher is hardly an issue, the rates vary across different North American cities. For example, families in Toronto find online Qari sahibs at much cheaper rates than their relatives in Massachusetts in the US.

Advertisements

These online classes have become so popular among the South Asian Muslim communities of North America, Europe and Australia that these academies have invested heavily in advertising. Jadoo TV, a device that allows families abroad to view Pakistani television channels, keeps flashing contact details.

"Jadoo TV is always showing ads asking you to teach your children how to read the Holy Quran," says Rukhsana Shamim, who lives in Middletown, Connecticut. "There is always a New York number that they ask you to call if you're interested in enrolling."

A woman on the other side

In a field dominated by men, Shaista Sodagar is an exception. The middle-aged woman is not only teaching the Holy Quran online, but also basic computer skills and English language. "I will admit, my English isn't very good," she says candidly. "That's why I've hired my cousin to teach the English language."

At TaleemOnline.net, Shaista offers her classes either via Skype or mobile apps. She is fairly flexible with her 30-minute sessions and adjusts class times according to her students, who are spread out all across the globe from the US to Hong Kong to Italy.

Shaista relies on her Facebook page and free ads on Olx.com.pk to gather clients. In fact, she found one of her current students, an 11-year-old girl in Italy, on Facebook. "The girl's aunt wanted her to revise the Holy Quran and review the dua and prayers she learned when she was much younger," she recalls. The aunt and Shaista got to talking to Facebook and now Shaista is offering her classes on Skype.

Her online advertisement gives a breakdown of her rates which are not fixed. "I just ask my students to pay whatever they happily can." Her students pay her through online transfers. "They send money through MCB and inform me when the transfer is complete. The money comes here immediately."

It has been a year since Shaista started offering online classes and she feels this is the most convenient way to earn a living, considering that she is wheelchair-bound. Before she became accustomed to the internet, Shaista used to offer classes at her house.

Since she is not associated with any academy, Shaista is more flexible about her timings. "I call the family's Skype ID near class time and ask them if they are free. If they are, I conduct the 30-minute class at that time otherwise they tell me they will call back."

In future, Shaista hopes to get a share-screen software that allows her to interact with multiple people at the same time.

However, the process of getting students based only on the information they share online comes with its own problems. Once a man contacted her for Quran classes. "As soon as the session began, he started saying inappropriate things," she says. This incident scared her so much that she stopped using Facebook for nearly three months. Indeed, the technology can work wonders, but it can also be abused.

Published in The Express Tribune, Sunday Magazine, October 20th, 2013.
COMMENTS (1)
Comments are moderated and generally will be posted if they are on-topic and not abusive.
For more information, please see our Comments FAQ