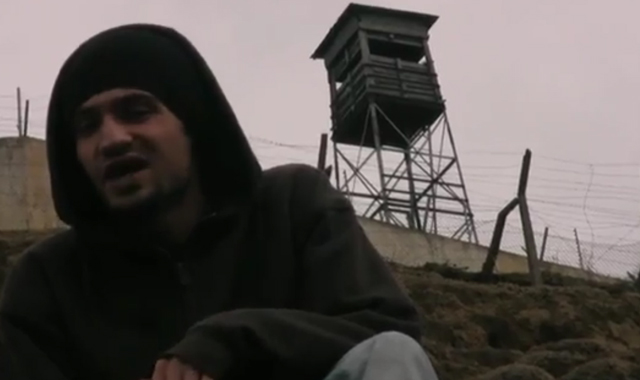 ---
SRINAGAR: Being a hip hop artist in one of the most militarised and sensitive places on the planet is not easy but M C Kash is determined to be heard from his home in the Himalayas.

The 23-year-old lives in Srinagar, the main city of Indian-administered Kashmir which has suffered 20 years of separatist insurgency and decades as a focus of fighting between India and Pakistan.




After his first song "I Protest" went viral in 2010, a year of huge and deadly demonstrations against Indian rule that saw 120 people shot dead, M C Kash saw the studio where he recorded it raided by police.

He says he learned the lesson.

"I have been shifting from this underground studio to that underground studio. . . . After we finish recording we delete everything from the studio owner's computer," he told AFP.

Performing isn't easy either.

There are no public venues where performances can be independently staged and the ones owned by the government are tightly regulated by the authorities.

"No matter what, they could raid my studio, they could raid my house, as long as I'm doing right to my people and my country, as long as my conscience is satisfied," Kash, whose real name is Roushan Illahi, told AFP.

His popularity has inspired others to join in, like Shayan Nabi, a 23-year-old student whose calm personality gives way to anger when he gets in front of a microphone.

He grew up during the darkest days of the armed rebellion against Indian rule that began in 1989 but has petered out in recent years, with violence now at a two-decade low.

He says he was a bystander until 2010 when he witnessed hundreds of thousands of Kashmiris take to the streets in anti-India protests of that summer, which saw security forces firing live ammunition at crowds.

"As news of youth dying came in everyday I started reading history and writing songs to protest against what had been happening to my people," Shayan said. Many Kashmiri rappers revealed to AFP that plain-clothes police officers visited their homes on several

Inspector general of police, Abdul Gani Mir, denies that his officers are trying to muzzle dissent by keeping tabs on local rappers.

"A lot of things do happen in the society and it is our mandate to verify things. If policemen visited their homes and tried to verify, there's no harm in that and it doesn't amount to harassment," Mir told AFP.

Khurram Pervez, a prominent human rights defender, says young Kashmiris are trying to fill a 'resistance space' after Indian forces succeeded in largely crushing the armed rebellion in recent years.

That young people are channelling their frustration into music instead of violence is a positive development, but Pervez is critical of 'repressive tactics' being used to silence artistic dissent. "The government is afraid of any such thing that brings people together here. Anything that binds people, whether it is music, art or writing," says Pervez.

Published in The Express Tribune, October 14th, 2013.