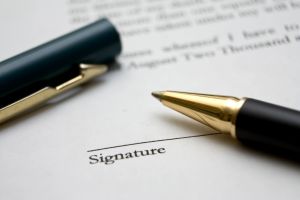 ---
KARACHI:



"I am a Christian and I will always remain one," silently vowed M* as the man holding a gun forced her to sign on a paper that declared her a Muslim.




Months later, the 24-year-old escaped from the armed man, who had forcibly abducted her, converted her to his faith and married her. And yet, she was wrong to believe that her troubles were finally over.

For victims of forced conversions and marriages, the problems hardly ever go away, even if they are lucky enough to return to their previous lives.

Song of sorrow

Clad in a black burqa, M glances around nervously as she recalls the tale of her abduction, forced conversion and wedding last year. A stranger, Yasin*, saw her at a bus stop in Clifton when she was going home from the dental clinic she worked at. For days, he stalked and harassed her and finally proposed to her. She refused and insulted him.

Then, in October, an armed Yasin, along with his two friends, allegedly kidnapped her near Abdullah Shah Ghazi's shrine. Within hours, she became a Muslim and Yasin's wife.

"He married me but he never respected me," says M, breaking down into tears. "He would insult my religion all the time. He would even let his friends abuse me."

A missing person complaint was lodged at the Clifton police station by M's family on October 26, 2012, but the police hardly pursued the case.

Meanwhile, M passed her days locked up in a single room, regularly beaten up and forced to do household chores for her in-laws, who also lived with her.  "They would keep on saying that I should be grateful to them because they had converted me," she says quietly.

A past life up in flames

Two months ago, M managed to escape after finding the key hidden by her husband, who was asleep at that time.

However, upon return, M has found that the life she left behind is no longer waiting for her. Her father wants her to go back to her Muslim husband and silently bear the torture.

"I cannot risk the lives of my other four daughters," he says sadly. "I know she was forced to change her religion but people can hurt us and say that since she has become a Muslim, she can't follow Christianity."

M's existence is stifled, to say the least. She cannot openly declare that she did not accept Islam by heart, nor can she go to a church and kneel down. She is currently in hiding, as she fears her husband may still be looking for her.

Noel Alfonse of the National Commission for Justice and Peace, to whom a priest referred the case, says that it is the third incident of Christian conversion that they have received since the beginning of the year. "Families such as M's are not willing to pursue cases when their daughters are forcefully converted and married," explains Noel. "They fear backlash from the perpetrators."

Noel has been investigating the case, and the whereabouts of the perpetrator. The Express Tribune has, so far, been unable to trace Yasin.

No compulsion in religion

Mufti Naeem, a Muslim scholar of Jamia Binoria, says that Islam does not allow forced conversions, and M was very much a Christian even today.

"There is no compulsion in Islam. No one can be forced to become a Muslim. This is against religion's laws," states the mufti categorically. "Also, marriages cannot be forced."

Reverend Shahid Sabir of the Holy Trinity Church concurs with Mufti Naeem.

"Religion and faith is a personal decision. And that decision cannot be forced," says the reverend, adding that M will have to publicly take her Christian vows again.

*Names have been changed to protect identities

Published in The Express Tribune, October 12th, 2013.
COMMENTS (8)
Comments are moderated and generally will be posted if they are on-topic and not abusive.
For more information, please see our Comments FAQ