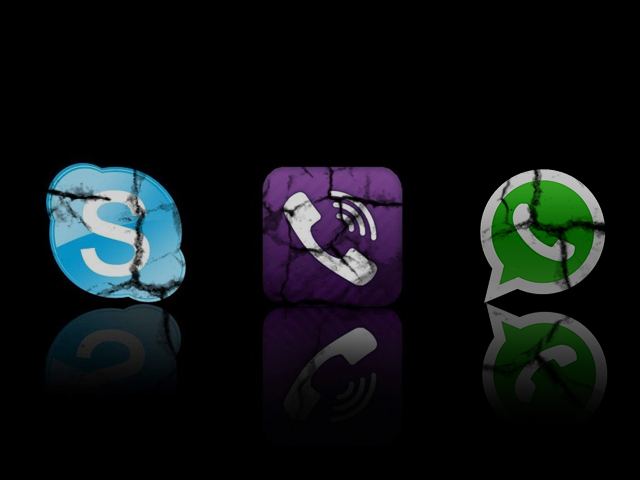 ---
KARACHI: Citizens across Pakistan turned to social media in anger and disbelief at learning they could no longer make calls via instant messaging and voice-over-Internet Protocol (VoIP) client Viber in various parts of the country.

Facebook and Twitter were abuzz since late last night about the development, speculating whether this was enforced by the government, or a problem on Viber's end.

The Express Tribune Facebook page also asked its followers to report on whether Viber voice call services were working. In over 200 responses, Facebook users independently confirmed they could not make voice calls in all the major cities.

Amna Tariq from Lahore told The Express Tribune that "call gets disconnected as soon as you press 'accept call'."

Komal Khalid from Islamabad said that her "call failed" whenever she tried to make a call via Viber. So did Maha Naeem Khan from Lahore.

Fatima Haider and Zahid Rehman from Karachi said "Yes problem in Karachi" and "Yes problem in Karachi not working Viber call but msg does" respectively.

Other cities where users reported facing the same problem included Multan, Hyderabad, Faisalabad, Gujranwala, Bahawalpur and Rawalpindi.

Blocked, or service issues?

When contacted by The Express Tribune, a PTA spokesperson denied Viber calls had been blocked by the authority.

"PTA has not issued any direction for blocking the subject service in Pakistan."

When contacted by The Express Tribune, Viber said, "We are suspecting that the authorities in Pakistan have decided to block Viber in the whole country, and that is why you are experiencing this issue. Unfortunately, there is not much we can do to help. You may try contacting the authorities and ask for the reason for this block."

Viber also tweeted about the issue:

https://twitter.com/Viber/statuses/388280061712822273

Initial reports suggest that calls through Viber have been disrupted across the country but messages can still be sent and received via instant messaging.

Due to the law and order situation in Karachi, the Sindh government had previously sent an application to the Interior Minister Chaudhry Nisar Ali Khan requesting him to ban four instant messaging phone applications including Skype, WhatsApp, Viber and Tango.

In the application the Sindh government had stated that criminals had started to use free communication applications such as Viber and it was necessary to ban these services for the next three months in order to take care of the situation in Karachi and complete the targeted operation.

Earlier, Chaudhry Nisar had said that he was against the ban and had maintained that he was the one who had done away with the tradition of suspending mobile services in the country.

At no point was a country-wide ban on VoIP through the mobile apps discussed, raising the possibility that Viber is possibly experiencing a technical fault in Pakistan.

The proposal to ban Skype, WhatsApp, Viber and Tango led to widespread anger and protest.
COMMENTS (54)
Comments are moderated and generally will be posted if they are on-topic and not abusive.
For more information, please see our Comments FAQ