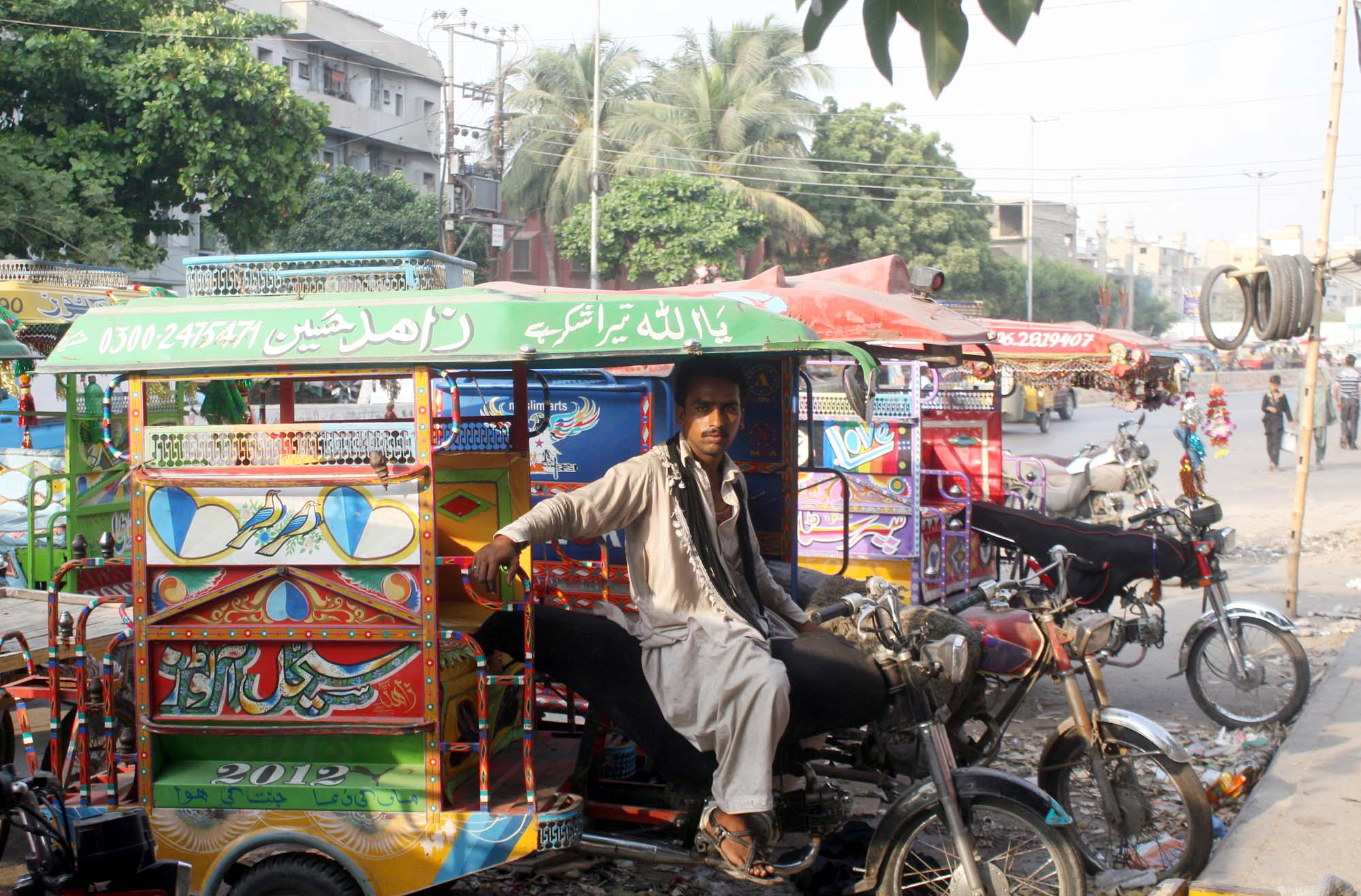 ---
KARACHI:



To overcome traffic clogs in the city and to speed up the flow on roads, the traffic police have imposed a ban on Qingqi rickshaws across the city.




AIGP Ghulam Qadir Thebo told The Express Tribune on Wednesday that they have started a crackdown against Qingqi rickshaws in the city and have banned its use as public transportation. The initial ban was only for district South, but police have extended it to the entire city now, he clarified.  "Initially, we were fining those riding the rickshaws but now we will impound the driver or the owner and even register an FIR," he added. Over 200 of these rickshaws have been impounded by the police in the last two days since the crackdown started. "The impounded Qingqis can only be released through the court."

Why the ban?

The Qingqi rickshaws are illegal and have never been registered, according to Thebo. "They register these as a motorcycle but use them as a public transport carrying six to eight passengers," he pointed out. "They have no fitness certificates and they generally use stolen engines." Thebo felt these rickshaws cause nuisance and clog the traffic flow.




"The owners of these rickshaws have taken over flyovers and intersections like a mafia," he claimed.

"Karachi is a cosmopolitan city and you can't allow something to ply the roads when it is illegal from its very foundations," he said, admitting that there is a dire need for more public transport facilities. He added, however, that the ban on Qingqi rickshaws does not mean commuters have no other option.

Six-seat and nine-seat rickshaws are also under surveillance. "We will ban them too, if they are illegal and do not have fitness certificates," said Thebo.

Who is affected?

The Qingqi richshaw owners, who belong to the All Karachi Qingqi Rickshaw Welfare Association, and other unions have condemned the ban. The association's members gathered at Nipa Chowrangi to protest the decision on Wednesday evening.

"The decision is completely unfair and cruel," said the association's president, Syed Safdar Shah Qadri. "The ban has been imposed just a few days ahead of Eid, which is unjust to thousands of commuters and people who are solely dependent on it."

Admitting that Qingqis are illegal, Qadri grieved that the traffic police had failed to provide any instructions on how to legalise them. "We have been running Qingqis for the past eight to nine years and are in continuous contact with the traffic police to devise a plan to get them legalised and attain fitness certificates," he said, adding that the police have shown little interest.

According to Qadri around 40,000 Qingqi rickshaws are presently plying on Karachi roads.

Those who support

The body of public transport buses, coaches and minibuses - the Karachi Transport Ittehad (KTI) - has appreciated the ban. KTI general-secretary Syed Mehmood Afridi told The Express Tribune that Qingqis were illegal, with no registration, route permits and their owners did not pay taxes. "These rickshaws cause severe jams on roads," he added.

"They have taken away our passengers who only wanted to travel short distances," admitted Afridi. Now, the buses only have passengers travelling long distances of up to 50 kilometres, he added. "We transporters are already fed up with the way the transport system is running in the country, these Qingqis were further discouraging us."

Where did they come from?

In Pakistan, the Qingqi rickshaws were first introduced in Lahore under the President Rozgar Scheme in 2001. They started plying in Karachi since the year they were introduced, 2001. The open-hooded body is pulled by a 100cc motorcycle and the motorcycle is modified and joined with a two-wheeled, open-ended cart at the back. Unlike regular cars, its wheels are given acceleration with chains instead of a shaft.

Published in The Express Tribune, October 10th, 2013.
COMMENTS (20)
Comments are moderated and generally will be posted if they are on-topic and not abusive.
For more information, please see our Comments FAQ