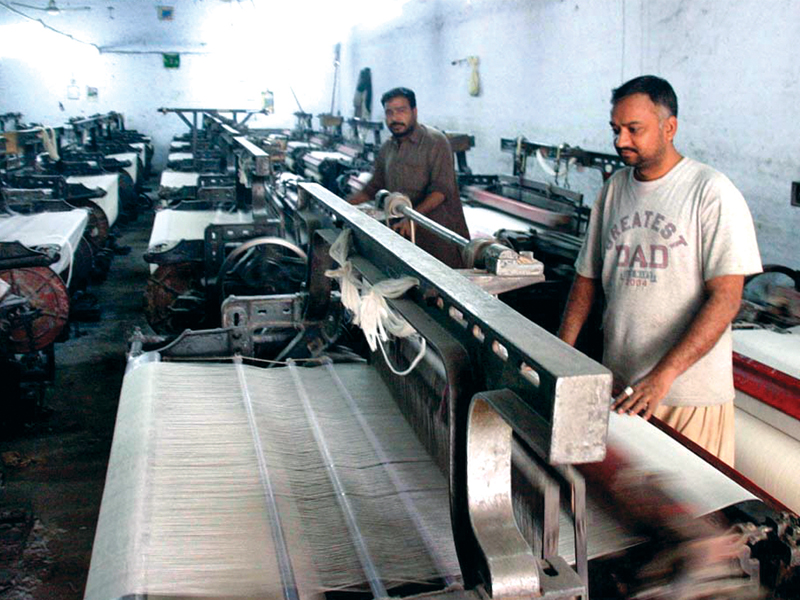 ---
FAISALABAD:



Power looms, which had hitherto been part of the unorganised sector, have started entering the fold of formal industry in Faisalabad as investors are pumping millions of rupees into new technology and shifting looms from their homes to factories.




Investors are taking risks in the hope that the Pakistan Muslim League-Nawaz government will resolve the energy crisis and businesses will return to the heady days they enjoyed before 2008, industry players say.

Over 275,000 power looms were running in the city as part of the unorganised sector and were largely operating as household units, run by families.




"Now old power looms are rapidly being replaced with shuttle-less automatic looms, which are installed in proper factories," said Waheed Khaliq Ramay, Chairman of Ramay Weaving Factories.

Industrialists were paying a lot more attention to upgrading and modernising the weaving industry with emphasis on introducing state-of-the-art, shuttle-less and air-jet looms, he said. This is seen as a positive sign that will jump-start industrialisation in the country.

Stressing that the latest technology is in line with global standards, Ramay said investors were also encouraged by increasing demand for grey cloth in the international market, which was bringing international orders.

To capitalise on the opportunity, many new investors are entering the fray, creating job opportunities for thousands of youth in the third largest city of the country. Many of these investors have purchased land and started constructing factories there.




However, this comes after a turbulent five years for the power loom owners.

"The boom in power loom industry evaporated during the last five years because of crippling energy shortages and slump in demand in the international market," said Aslam Ali, a new industrialist who has recently established his factory.

The looms set up at homes were not at par with international quality standards and thus could not meet the demand of importers, he said. The grey fabric produced by such power looms was only used domestically as there was no appetite for such products in the international market.

The cost of new technology is many times higher than that of traditional looms. Compared to a price tag of Rs100,000 for a power loom, the automatic shuttle-less loom costs Rs1.5 million. "It is a big investment but the return is also good," Ali said.

Shuttle-less looms are imported from Switzerland and are energy-efficient, meaning the cost of production is lower. The fabric produced by the automatic looms fetches a better price.

Industrialists believe it is the right time to go for modernisation and upgrade industry standards in an effort to recapture the international market. Besides new investors, the modernisation drive is also forcing existing players to switch to new technology.

Published in The Express Tribune, October 9th, 2013.

Like Business on Facebook, follow @TribuneBiz on Twitter to stay informed and join in the conversation.
COMMENTS
Comments are moderated and generally will be posted if they are on-topic and not abusive.
For more information, please see our Comments FAQ