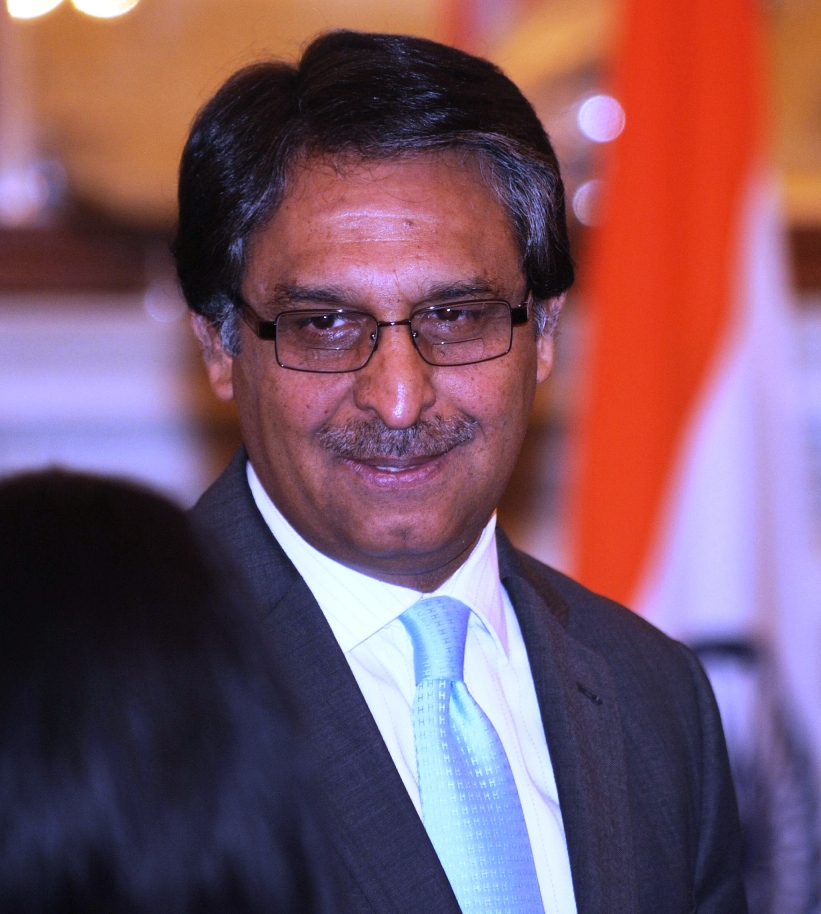 ---
NEW DELHI/ ISLAMABAD:



Pakistan has long accused India of stoking violence in Balochistan – a province which has been plagued by a deadly Baloch insurgency since 2004. On Saturday, Foreign Secretary Jalil Abbas Jilani said the 'evidence of Indian interference' in Balochistan has been shared with 'relevant forums'.




Jilani's disclosure comes at a time when Indian officials have stepped up a blame game against Pakistan through the media. Apparently, a meeting between the prime ministers of the two countries has failed to lower temperatures, at least in New Delhi.

"Levelling allegations against Pakistan in the media is mere propaganda," Jilani told journalists outside the Parliament House. The two neighbours should instead make an effort to resolve bilateral issues, he added.

"Pakistan's position is consistent and is aimed at resolving issues through talks. There is no alternative to negotiations. It is our desire to resolve all issues between the two countries through peaceful means."




The foreign secretary said Pakistan was as much concerned about terrorism as India and such issues should be discussed at proper forums instead of raising them through the media. "If India is concerned about terrorism, we are more concerned about it."

Jilani's statement came after Indian President Pranab Mukherjee pointed fingers at Pakistan regarding terrorism for two days straight. During his trip to Turkey on Saturday, he asked Pakistan to "honour its solemn commitment of not allowing the territory under its control to be used for terrorism which is directed against India".

He added: "India is firmly resolved to combat and defeat the menace of terrorism that continues to receive encouragement and reinforcement from across the border."

On Friday, Mukherjee accused Pakistan of slipping into the 'dangerous orbit of terrorism'. "Terrorist activities must be curbed. And state-sponsored terrorism can never be accepted," he told Euronews in an interview.

Mukherjee's tirade came barely a week after the meeting between Prime Minister Nawaz Sharif and his Indian counterpart Manmohan Singh on the sidelines of the UN General Assembly.

The two leaders had agreed to lower tensions along the Line of Control in the disputed Himalayan state of Kashmir as the first step towards achieving durable peace in the region.

But soon after – and even before – accusations against Pakistan were making headlines in India. First, Bhartiya Janata Party's prime ministerial candidate Narendra Modi vowed a tough stand against Pakistan if his party was voted to power in next year's general elections. Then Indian generals alleged that Pakistan's special forces had facilitated a major infiltration of militants in Indian-administered Kashmir.

Drone strikes

The US drone campaign in tribal regions has been a contentious issue between Islamabad and Washington. The issue figured in Premier Nawaz's speech at the UN General Assembly. However, the US administration has refused to call off the deadly campaign despite repeated protests from Islamabad.

Foreign Secretary Jilani said on Saturday that the prime minister would take up the issue of drone strikes in his meeting with President Barack Obama some time in this month and at all other forums.

Asked about the release of the former top aide of Taliban's elusive spiritual leader Mullah Omar, Jilani said Pakistan's decision to free Mullah Abdul Ghani Baradar was part of the Afghan reconciliation process and that he was not being handed over to any country.


Published in The Express Tribune, October 6th, 2013.