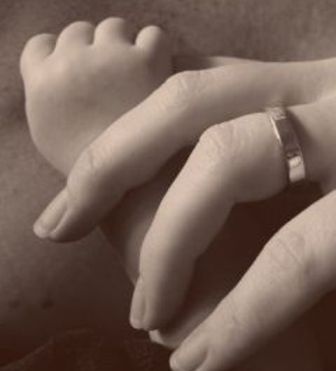 ---
ISLAMABAD:



It is highly debatable whether Pakistan, where the majority of doctors lack information about the importance of magnesium sulphate and are not trained to inject it into pregnant women suffering from eclampsia — the third most common cause of maternal deaths in the country — can control maternal and foetal mortality rates to achieve the Millennium Development Goals (MDGs).




Though the country receives huge amounts of funding from national and international donors and a large number of organisations are working to reduce maternal and foetal mortality rates, the question is how are they going to do it without addressing root causes.

Eclampsia — fits and high blood pressure during pregnancy, which accounts for approximately 2,00,000 maternal deaths in Pakistan every year and for approximately 15 per cent of all premature births, is one of the best examples. Despite the high rate of fatalities, its treatment is not a top priority of the government.




"These lives could be easily saved just by using magnesium sulphate but the major challenge is its non-availability in the majority of healthcare facilities across the country as it is not included in the list of the essential drugs in some provinces like Balochistan and Khyber-Pakhtunkhwa," said Prof. Ghazala Mehmood, a senior gynaecologist at Pakistan Institute of Medical Sciences.

Mehmood, who is also a vice-president of the White Ribbon Alliance-Pakistan, said the World Health Organisation has recommended magnesium sulphate as the most effective, safe and low-cost treatment available for severe pre-eclampsia and eclampsia and it has been on the its essential medicines list since 1996 but in Pakistan it is not yet fully adopted. There is a need to train senior as well as new doctors and lady health workers about the importance of this drug and to clear all their misconceptions.




Meanwhile talking to The Express Tribune, a senior government official working for mother and child health, who did not wish to be named said the use of magnesium sulphate for eclampsia is mentioned in the treatment guidelines of national policy documents but the policy regarding its use at various levels of healthcare was not clear. "This clearly reflects the govt's commitment towards promoting this very essential drug in the country to save lives of at-risk women," said the official. After the devolution of the Ministry of Health under the 18th Amendment, there are no provincial guidelines for the use of this drug at various levels of healthcare in any of the provinces, said the official.

Dr Shamsa Zafar from the Centre of Excellence in Maternal, Newborn and Child Health, Health Services Academy, said magnesium sulphate wasn't easily available in the country because of limited supply which is linked to lack of demand for the drug by healthcare facilities."

Waseem, a representative of a pharmaceutical company said only one firm in the country was manufacturing magnesium sulphate. The major challenge in producing this drug is that its demand is limited. "Pharmaceutical companies which want to produce this drug have been waiting since long to get registered with the Ministry of Health Services, Regulations and Coordination." The other issue is its selling price as manufacturers want the ministry to increase it to an extent that can at least cover its cost of production, he added.

Published in The Express Tribune, October 3rd, 2013.
COMMENTS
Comments are moderated and generally will be posted if they are on-topic and not abusive.
For more information, please see our Comments FAQ