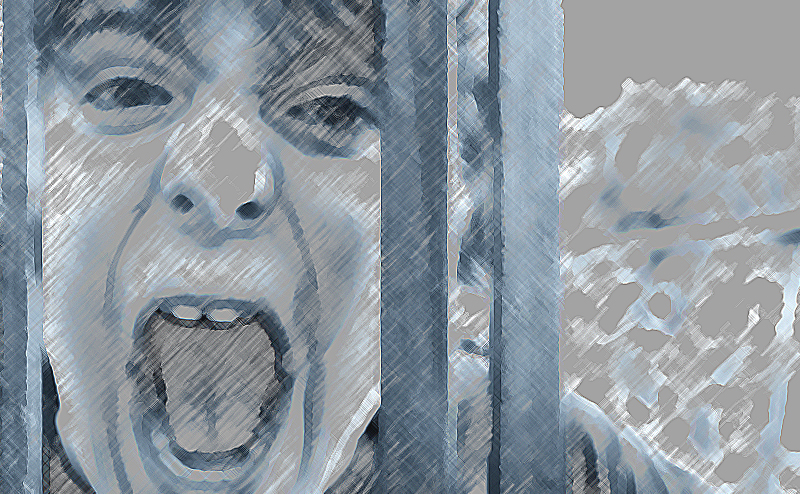 ---
NEW DELHI: A teenage girl working as a maid in India's capital was recovering in hospital Tuesday after being rescued from a home where campaigners said she was slashed with knives and mauled by dogs.

Police have arrested her employers, a 50-year-old woman and her 85-year-old mother, who live in the upmarket Vasant Kunj area of southern New Delhi, on suspicion of illegal confinement and assault, PTI news agency reported.

The 15-year-old's injuries have focused a spotlight again on the abuse of domestic servants in the capital where thousands of workers, often children trafficked from remote and poverty-stricken states, toil for long hours in homes with almost no legal protection.

"It is horrible and barbaric," Kiran Walia, Delhi's minister for women and child development, told reporters after visiting the victim in a city hospital where she is being treated for multiple injuries.

The girl, from eastern Jharkhand state, reportedly told police after her rescue on Monday night that she had been working with her abusive employers for the past year.

"Such a heinous crime has happened to this girl. The whole head was smashed, the whole body, dog bites are there," Rishi Kant, from the anti-trafficking campaign group Shakti Vahini, told the NDTV news channel.

"In this house they are well off, they are not poor people," he added after a joint operation with police to rescue the maid.

In April last year, Indian police arrested a wealthy doctor couple who locked up their 13-year-old maid while they went away on holiday. She was rescued by firefighters when neighbours spotted her crying on an outside balcony.

"Rich people are willing to pay any amount of money to get servants who can clean their houses, survive on left-over food," campaigner Kant told AFP recently.

"Illegal placement agencies offering house maids have mushroomed in every city across India."

"The rich employers are specifically looking at children because they come cheaper, complain less and can be exploited."

In 2006, India passed legislation banning employment of children under 14 in households, roadside eateries and hotels, but the law is widely flouted in the country of 1.2 billion people.
COMMENTS (7)
Comments are moderated and generally will be posted if they are on-topic and not abusive.
For more information, please see our Comments FAQ