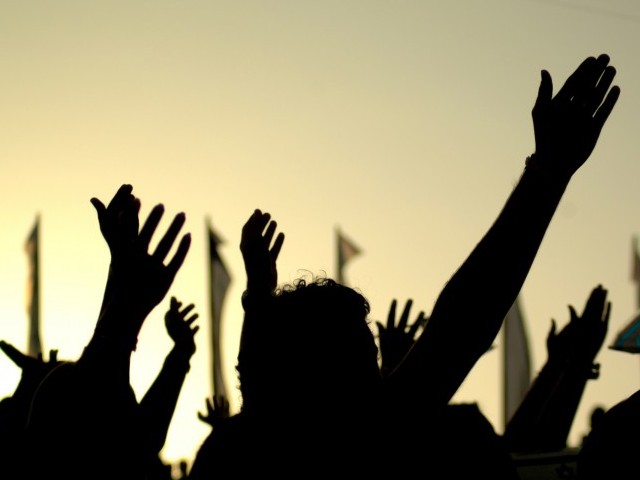 ---
MINGORA/ PESHAWAR:



Representatives of various faiths spoke out against Friday's attack on a passenger coach carrying civil servants as well as the twin suicide blasts at All Saints Church on September 22.




The powerful explosion in the coach on Charsadda Road, Peshawar also injured 47 others. The collective death toll from both incidents has crossed 100.

At a news conference on Saturday, All Pakistan Council of World Religions (APCWR) members, including Allama Fakhar Kararvi, Haroon Sarabdayal, Maulana Maqsood Salfi and Pastor Ejaz Gul, came together to denounce the two attacks.

They said these acts of terrorism were an effort to sabotage progress towards peace talks – a decision taken unanimously at an all parties conference in September.

The global community also needs to play their role to help stem the bloodshed in the region, urged members of APCWR. "Any delay in initiating peace talks with the Taliban will just prove to be costly," said Kararvi.

Meanwhile, at the Peshawar Press Club on Saturday, a demand was put forth by the All Pakistan Minorities Alliance (APMA) to the government and law enforcement agencies to take proactive security measures to protect churches, missionary schools and Christian residential colonies.

The attack on All Saints' Church was an outrageous act of terrorism in which innocent people, including children, were targeted, said APMA Chairman Dr Pal Bhatti.

"We don't need to waste time over why this attack was carried out; the government and law enforcement agencies should promptly workout a comprehensive security plan to prevent attacks on minorities in future," said the chairman.

Flanked by Pastor Ejaz Gul and family members of victims of the church attack, Bhatti said the incident should not be linked with religion as it was basically an act of terrorism.

"No religion permits such a cowardly act against innocents. Those involved in this intended to sow seeds of discord among people of various religions and sects."

Pastor Gul added the incident was proof of a major security lapse. More people died on September 22 than the official number released by the government. The All Saints Church committee will release a list of all the deceased and injured as per the government's request, shared Gul.

Protests against church attack in Swat

'Masjid, mandir, church ek hain. Dehshat gardi band karo!'(Mosques, temples, churches are the same. Put an end to terrorism), said the crowd gathered in front of the Swat Press Club on Saturday.

Christians, Muslims and members of The Awakening organisation held a demonstration to demand safety for adherents of different religions in the country.

"Whether they are Muslims or of other faiths, no citizen in the country feels safe. We demand safety for all," said Pastor Samuel Gill of a local church in Mingora who led the protest.

Gill appreciated the government's decision to hold talks with Taliban. "For durable peace in the country, the government should initiate the peace talks in actuality as soon as possible," he said.

Tabassum Bashir, founder of the first women jirga in Swat, was also among the protesters. "The Khyber-Pakhtunkhwa (K-P) government is responsible for the attacks on the church in Peshawar. I, on behalf of my jirga, demand the government to ensure safety of minorities," asserted Bashir.

"We are grateful for the relief efforts extended by our Muslim brothers. Many Muslims extended sympathies – we did not feel alone," said one of the attendees.

The Awakening Executive Director Irfan Hussain Babak also demanded the state ensure protection of people from all religions: "We extend our sympathies towards our Christian brothers and sisters and condemn this action of anti-state elements."

Published in The Express Tribune, September 29th, 2013.