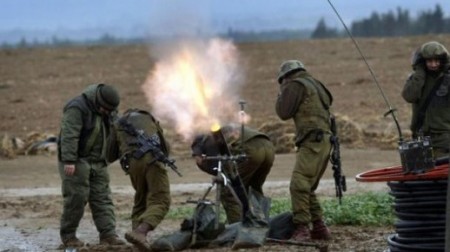 ---
GAZA:
A Palestinian gunman has been killed and three others have been wounded in Israeli military strikes in the Gaza Strip.
Hamas spokesman said Israeli tanks fired shells and a helicopter launched a missile at its men in a refugee camp in the central Gaza Strip.
According to an Israeli army spokeswoman the army officials fired at the suspects who were planting explosives along the security fence.
The Palestinian death was the first in Gaza since three gunmen and two Israeli soldiers were killed more than two weeks ago in clashes between the Palestinians and the Israeli army. A Palestinian hospital source said the three wounded men were in serious condition.
COMMENTS (1)
Comments are moderated and generally will be posted if they are on-topic and not abusive.
For more information, please see our Comments FAQ