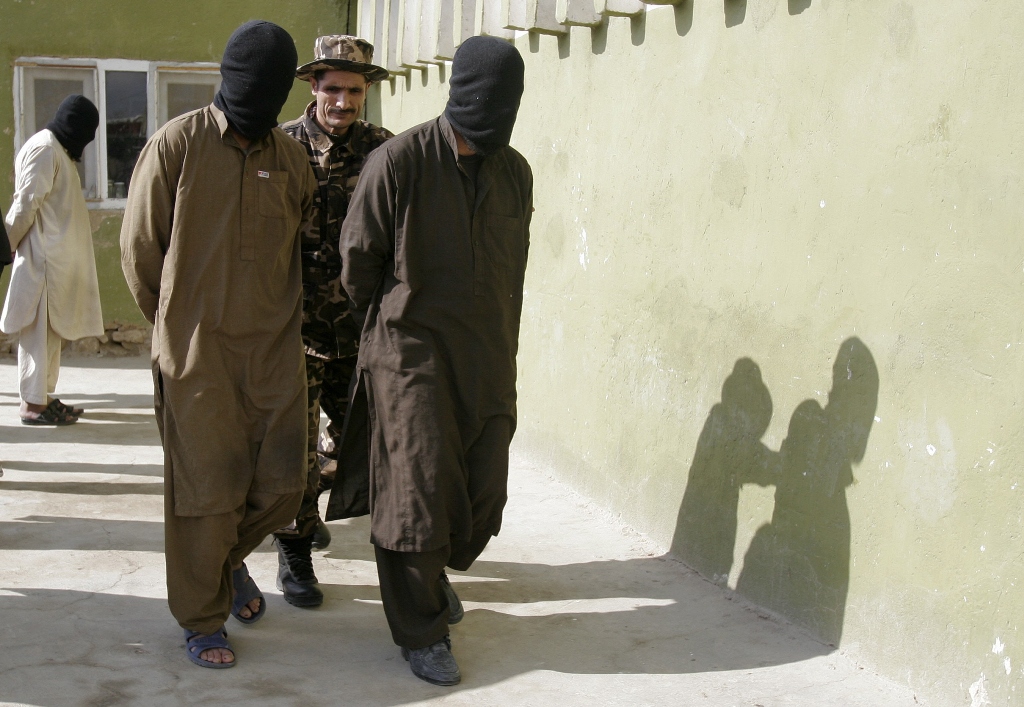 ---
ISLAMABAD:



Six out of seven Afghan Taliban leaders have been reunited with their families 11 days after Pakistan had announced their release, The Express Tribune learnt on Thursday.




Key Taliban commander Mansoor Dadullah, who was among the list the Foreign Office had issued on September 7, has not yet been freed, sources close to the group said.

Despite Pakistan's announcement, the Taliban members were not allowed to go to their homes until September 17.

"They reached their homes late Wednesday," the sources said, adding that the Taliban figures had started a hunger strike after they were not allowed to leave despite their release being made public in the media.




"Their families had also been concerned by the delay in the Taliban release as they knew names through the media," the Afghan sources said.

A Taliban source said that Dadullah could be set free with the Taliban number two Mullah Abdul Ghani Baradar. He said that Pakistan is likely to free another group of detainees with Baradar and Dadullah.

Dadullah, is the brother of Mullah Dadullah Akhund, the Taliban senior military commander who was killed by American and British troops in southern Afghanistan in May 2007.

In February 2008, Mansoor Dadullah was arrested by security forces in Balochistan along with some of his colleagues. He had differences with leadership following the murder of his brother however Taliban sources said that he has resolved his differences with the Taliban during detention with other senior leaders.




A Taliban source had told The Express Tribune on Wednesday that none of the freed Taliban leaders by the Pakistani government reached their homes yet.

The Afghan Foreign Ministry spokesman, Janan Mosazai, had also said in Kabul on Sunday that none of the freed Taliban men had been handed over either to the Afghanistan Embassy in Islamabad or any consulate.

Pakistan had started the process of releasing Afghan Taliban prisoners on a request made by the Afghanistan government and its High Peace Council in November last year.

Afghan government wants role

The Afghan government wants its role in the release of Taliban leaders and a visit of the Afghan government or the High Peace Council to Pakistan has also been proposed, Afghan sources said on Thursday. However, a member of the Council, Habibullah Fauzi told The Express Tribune on Thursday that he is unaware of any such proposal.

Pakistan had promised at the London trilateral summit to coordinate with the Afghan government and the Peace Council prior to the release of more Taliban prisoners and also to share their names and other details.

Pakistan says that it is releasing the Taliban prisoners to help in the peace process. However none of the 33 freed Taliban over ten months has joined the reconciliation process.

Published in The Express Tribune, September 20th, 2013.
COMMENTS (1)
Comments are moderated and generally will be posted if they are on-topic and not abusive.
For more information, please see our Comments FAQ