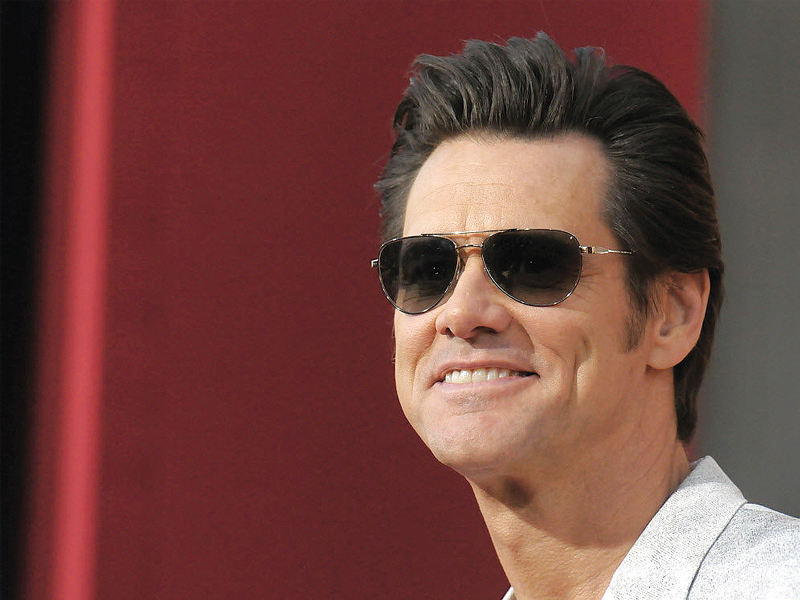 ---
Hollywood actor Jim Carrey has left his friends worried. Sources close to the star feel the 51-year-old actor-comedian is feeling down about his career and love life, according to IANS.

"Jim has suffered from severe depression in the past, and you have to worry those fearful days are coming back again," said a source. "When you talk to him, he's not as animated as he used to be. He seems [to be] at a low point — like a ship without a rudder."

They also said that the Dumb and Dumber star still longs for the love of his life, former Playboy girl Jenny McCarthy. "Jim thought he and Jenny were going to be together for a lifetime. He was like a father to her autistic son Evan and even hoped to have a child with her someday," the source said.

According to the website survivingdepression.com, Carrey has been battling with depression for years. Carrey dropped out of school at an early age to take care of his ailing mother while his father was unemployed and it was difficult to make ends meet. Amidst a trouble childhood and marriages that ended up in divorce, the actor was constantly fighting with chronic depression and was even on medication. Recently it was believed that he has learnt to cope with the problem through spirituality but it seems that limited work and another broken relationship have brought the inner demon alive.

However, Jim Carrey is not the only renowned star who struggles with depression, there are many from both the tinsel town and Bollywood and many have eventually given up on life as well including young actor Jiah Khan. Here are some familiar faces who have suffered from low self-esteem and depression despite having achieved a lot in their lives:

J K Rowling




The woman behind Harry Potter's insurmountable success once had her dark days when she even thought of committing suicide as a single mother. However, having gone through therapies twice, she is now happy in her second marriage with anesthetist, Neil Murray.

Owen Wilson




It is surprising that a laidback actor like Owen Wilson tried to take his life back in 2007. Sources reported that he was having bouts of depression and was struggling from drug addiction as well. However, the actor overcame the dark phase by staying close to family and friends.

Parveen Babi




One of the most notable actors of the '70s, Parveen Babi suffered from depression and eating disorders. After giving a number of hits, she backed off from the industry for a long time. When she returned, she filed petitions against big names including Amitabh Bachchan for attempt to murder, which were dismissed due to lack of evidence. She committed suicide at the age of 47 in 2005.

Catherine Zeta-Jones




The gorgeous actor revealed that she suffers from bipolar disorder II that causes severe depression. She was diagnosed with it back in 2001 and also wrote about her experience in a memoir titled, Skywriting: A Life Out of the Blue.

Lady Gaga




The most popular singer of recent times thanks to her hit catchy numbers as well as an out-of-the-box fashion sense, Lady Gaga also seems to be struggling with the psychological demon. The singer told OK! magazine that she experiences loneliness, while being on the road adding that she feels a chronic sadness that recurs.

Published in The Express Tribune, September 20th, 2013.

Like Life & Style on Facebook, follow @ETLifeandStyle on Twitter for the latest in fashion, gossip and entertainment.