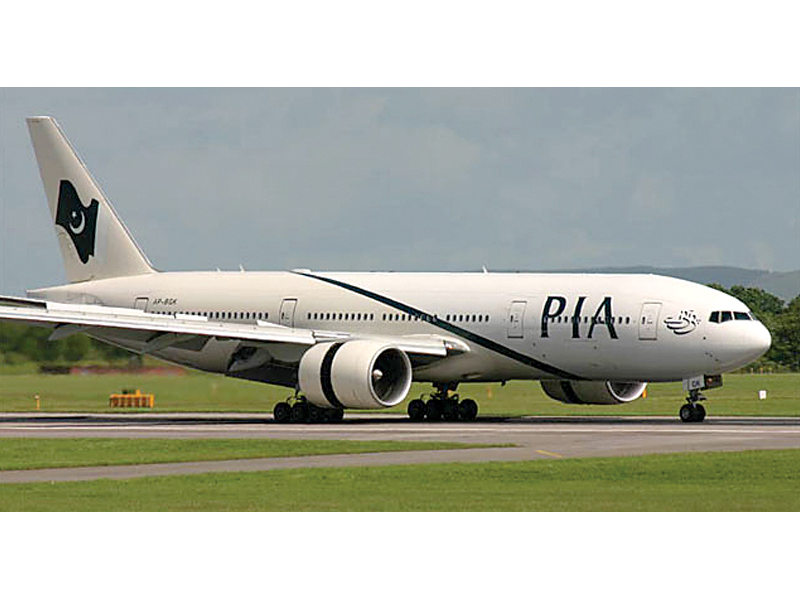 ---
KARACHI:



Faced with shortage of aircraft, the Pakistan International Airlines (PIA) rolled back flights to Germany, Netherlands and India.




A spokesman for the national flag carrier said the decision was taken in the wake of a review of flight operations to find the best way to utilise existing fleet of aircraft, some of which are already busy with the massive Hajj operation.

"Flights to Frankfurt, Amsterdam, Delhi and Mumbai were also running below capacity," he said.

This decision is, however, temporary and the flights to European destination will resume after the end of the "lean season in November," said the spokesman.

The decision to discontinue flights has been severely criticised by the airline's employees who blame the management for doing irreparable damage to the state airliner. It will become difficult for the PIA to attract passengers once they start travelling with other carriers, foresees one of the airline's unions.

PIA was operating six weekly flights to India and one each to Frankfurt and Amsterdam. The airline had to deploy two of its Boeing 777s and as many B-747s for the Hajj flights, which will run till November 18.

Joint Action Committee of PIA's Employees, which represents the pilots, says seat booking volume rose in the last six months and revenue was more than 50 percent on the route of Islamabad to Frankfurt.

Published in The Express Tribune, September 10th, 2013.
COMMENTS (17)
Comments are moderated and generally will be posted if they are on-topic and not abusive.
For more information, please see our Comments FAQ