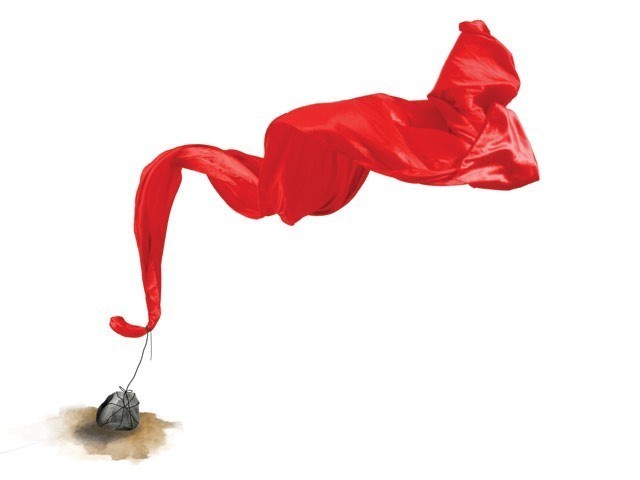 ---
MUZAFFARABAD: A British woman of Kashmiri origin was murdered allegedly by her husband near the Dina-Jhelum Bypass road on August 29. She reportedly did not die in a car accident as was previously believed, The Express Tribune learnt on Sunday.

Saira Rani was a naturalised British citizen from Islamgarh, Mirpur, Azad Jammu and Kashmir (AJK), and was a resident of Bradford, United Kingdom. She recently married Rashid Ashraf, also from Mirpuri and a naturalised British citizen, and the couple had a four-month-old child.

Sources close to the family revealed that the couple had a severe altercation in Bradford, after which Rashid came back to Mirpur, where he shared his wife's growing differences with his family elders.

Rashid's family spoke to Saira and convinced her to come to Pakistan to resolve the differences, they said.

Saira decided to come to Pakistan and reconcile ties with her husband. After landing in Lahore on August 29, she was en route to Mirpur with her husband and his uncle Aslam Chuadhry. When they reached the Dina-Jhelum Bypass, Rashid reportedly pulled Saira out from the car and murdered her.

However, the sources told The Express Tribune that someone close to Rashid, who also lived in Mirpur, saw him moving Saira's body to another car and revealed this information to Saira's father. On hearing this, the father filed a complaint at the Mangla police station on Friday, urging the police to investigate whether his daughter was killed in an accident or murdered by her in-laws. The police began the investigation and arrested Rashid along with his uncle, Aslam Chaudhry, on Saturday.

Reportedly, Rashid confessed to the murder during interrogation, saying he did it to end the dispute between them once and for all.

Published in The Express Tribune, September 9th, 2013.
COMMENTS (13)
Comments are moderated and generally will be posted if they are on-topic and not abusive.
For more information, please see our Comments FAQ