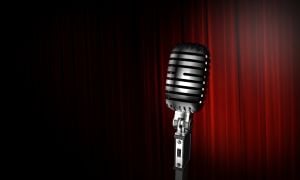 ---
ISLAMABAD:



The Pakistan Federal Union of Journalists (PFUJ) has a long history of struggle against oppression and autocratic rule in the country. Young Pakistani journalists must keep the struggle for guaranteeing freedom of expression alive while collaborating with workers movements.




This was the message relayed by veteran journalists at as they paid rich tributes to three of the most iconic leaders of the journalism and trade union rights movements in Pakistan --- Minhaj Burna, Nisar Usmani and IH Rashid.

At the PFUJ ceremony dedicated to the three deceased leaders, senior journalist CR Shamsi, said Burna, Usmani and Rashid struggled for a free society, not just journalists' rights.

"We need to revive the ideology of fighting against oppression and freedom of expression preached by our distinguished elders, so that young journalists can also understand what the struggle is all about," Shamsi said.

Burna, who was nicknamed "General Burna" by the army for his ferocious resistance to military administrations, is credited with building the PFUJ into a strong national union. He is famous for standing for the rights of not only journalists but also non-journalism workers associated with journalistic publications. He passed away four years ago.

Similarly, Usmani and Rashid served as office bearers of the PFUJ over the years. Speakers remembered Rashid for his stance of "polite but determined" activism and Usmani for his skepticism of, and disassociation from, ruling elites. Usmani, a progressive journalist and founder member of the Human Rights Commission of Pakistan, died 16 years ago. Rashid passed away earlier in 2013.

Speakers, including journalists and labour leaders, shared anecdotes from their time spent with the three charismatic leaders, who over the course of the past few decades even went to jail and fought legal cases to protect journalists and journalism workers.

They said Burna, Usmani and Rashid advocated against greed and always advised their counterparts to be honest and professional journalists. Reiterating the stance of the three leaders, speakers said the journalist's loyalty is with the public --- workers, peasants and the masses --- and not with the ruling elite or the industrialists.

Khadim Hussain Chaudhry, a senior journalist and trade unionist, said the PFUJ should formally compile a history of the struggles of these leaders so their message could be spread to future generations of Pakistani journalists and union workers.

Chief Guest Raja Shafqat Abbasi, chairman of the Press Council of Pakistan, said the three leaders were "lighthouses" that still illuminate the path of journalists trying to uphold the freedom of expression and democratic norms.

"These three leaders did not only fight for the wages of the journalists, but they also fought for the basic rights and freedom of the citizens of Pakistan," Abbasi said.

Published in The Express Tribune, September 5th, 2013.