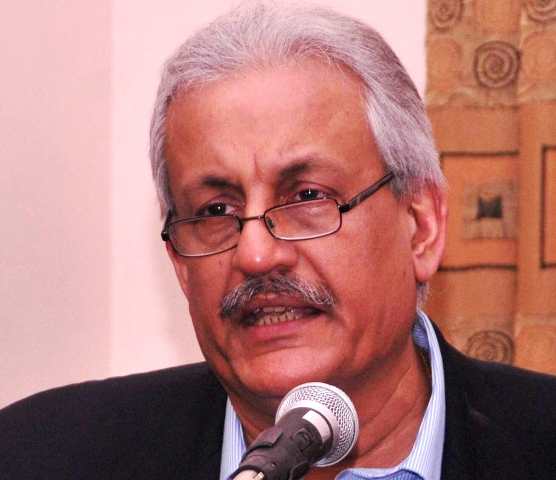 ---
ISLAMABAD:



Urging parties across the political divide to join hands, Pakistan Peoples Party Senator Raza Rabbani on Friday warned the upper house that the democratic process in Pakistan was under imminent threat.




"Certain elements are actively hatching conspiracies to derail the system that was put in place after numerous sacrifices," he said during the debate on the sixth Presidential address to Parliament.

"It appears the government has writ only in Lahore and Islamabad while the conspirators were free to create disturbance in other three provinces," the senator added, warning political forces that it would be difficult to put the democratic process back on track if it was derailed once more.

Rabbani credited President Asif Ali Zardari with laying down the foundations of 'politics of reconciliation' in the country, stressing that there were no political prisoners under his party's government.

Expressing concern over demands by certain political forces to hand over Karachi to the army, Senator Rabbani said that once Article 245 of the Constitution is invoked, higher courts cease to work.

"In that case, people will be deprived of their fundamental right to justice," said Rabbani.

Meanwhile, the house unanimously approved a motion of gratitude for President Zardari for delivering a record sixth speech before Parliament.

Published in The Express Tribune, August 31st, 2013.
COMMENTS (1)
Comments are moderated and generally will be posted if they are on-topic and not abusive.
For more information, please see our Comments FAQ