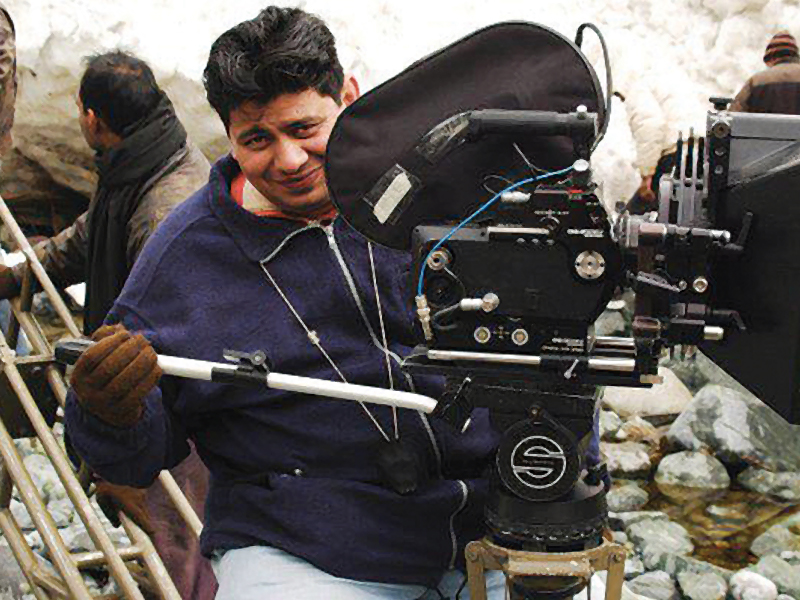 ---
LAHORE:



Despite being bashed by critics and overshadowed by the roaring success of Chennai Express at multiplexes, Shehzad Rafique's Ishq Khuda managed to do decent business at single screens across Punjab. While many deemed the storyline clichéd and overpowered by poor acting, film-maker Rafique says he has not only faced immense pressure of changing the norms of traditional film-making through this film but has also managed to draw the ire of extremist forces in the country.




"Once you go and search the net for sufism and anti-sufism, you will see a stark difference and realise how risky the path I have treaded is," says Rafique, who has raised his voice many a time for the revival of Pakistani cinema. "The Taliban sector is totally against sufism and doesn't accept such interpretations of Islam."

The film, which stars Shaan, Ahsan Khan, Meera, Saima and Wiam Dhamani, revolves around the idea of finding true love amidst an environment of spirituality. The film questions the idea of the cleric and is based largely on sufi teachings. It even draws its ideas and conclusions from Tahirul Qadri's fatwa against suicide bombings. Naturally, Rafique has been paranoid and worried about the film's implications, since it can ruffle feathers in the atmosphere of terrorism as quite a lot of prominent groups disagree with such notions. "These are risky things to do in today's time — criticising the maulvi is putting yourself at risk," says Rafique, who has surprisingly not filed any reports or sought protection.

Assistant director Hasnat Afridi points out that making a Punjabi film that challenges intolerant viewpoints is a completely new idea. "For the Rs100 crowd, which is inclined towards commercial Indian films that are bred on item songs, a drama solely on sufism would have been never accepted," says Afridi. "However, we presented a different side and challenged the so-called 'maulvi class'and its interpretation of Islam and its teachings. The core idea of the film was to shed light on a peaceful aspect."

Gwendolyn Kirk, a doctoral student from the University of Texas Austin, who is researching on Punjabi cinema in Lahore, tells The Express Tribune, "Ishq Khuda is above all a film of aspirations — it represents a desire for change in society and in Pakistani film industry in general but especially for Punjabi cinema itself. We see the rejection of the old-style gunda/thug character and also his redemption."

"I think audiences have responded to this in a largely positive way. I went to see the film at Lakshmi Chowk well after its release, and was pleasantly surprised to see that there was still a good turnout, and moreover that there were more families in the audience. This is the kind of positive change that Lollywood has been looking for," stresses Kirk. "As far as the moralistic or political connotations of the film are concerned, I think that some people may connect with it and some may not, but the important thing is that audiences are seeing new and different themes which celebrate local traditions and local languages," he adds.

Apart from challenging perceptions, Rafique highlights that his intention was also to negate the stereotypical view of Punjabi culture being loud. "Punjab is a central place, and getting such a message across is important due to the province's conservative tendencies," says Afridi.

The mass element surely has not spared the film critical reviews. Despite this, the idea that regional cinema is bringing progressive themes may have a long-standing impact. Actor Ahsan Khan says that Rafique's venture is a lot different from other projects. "This was a film built purely for the masses, where people come from less educated backgrounds. This is just one way of exploring an important topic," he says.

Published in The Express Tribune, August 29th, 2013.

Like Life & Style on Facebook, follow @ETLifeandStyle on Twitter for the latest in fashion, gossip and entertainment.