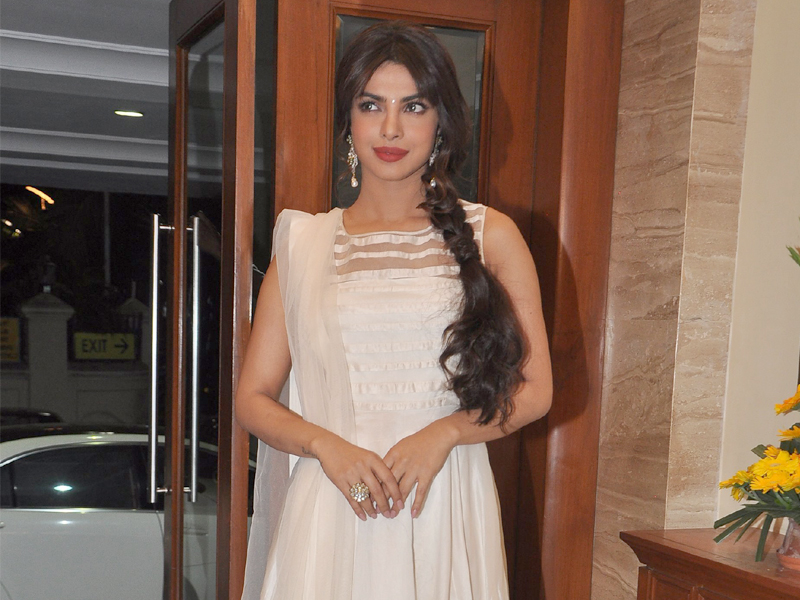 ---
MUMBAI: Priyanka Chopra, who is a model-turned-actress, says that it is still scary for her to walk the ramp.

The actress walked the ramp for International designer Michelle Bohbot on the fifth day of the ongoing Lakme Fashion Week (LFW) Winter/Festival 2013.

"I felt great to be walking the ramp again. But whenever I walk the ramp for Lakme, It is scary. I am glad it is over now," she told the media.

The actress also revealed that her model friends always give her tips right before she is about to talk the ramp.

"I met all my model friends backstage. They always give me tips like keep your head up and walk straight while walking," she said.

Talking about her peers in the fraternity, she feels that many are suited for the ramp.

"There are so many actresses who are good. There is Bipasha, Lara..," she said.

The actress gives comfort priority where her style statement is concerned.

"I love the colour black. But I feel that being comfortable is very important," she said.

Priyanka is also fond of red lips and said that they are a very "quick way" of looking fresh.

"I think red lips are hot. The only thing is that you must not wear too much make up with it. It is a quick way of making yourself look fresh," she said.