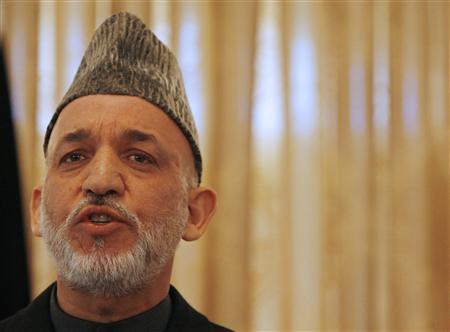 ---
We all know peace and good relations between Afghanistan and Pakistan are crucial to the future of the people of both countries and the region as a whole. It is also obvious that, notably after the US withdrawal of troops in 2014 from Afghanistan, both nations will need to cooperate even more closely if they are to defeat the menace of militancy.

Against this backdrop, the signs that Kabul and Islamabad may be willing to alter the situation in which distrust has marred relations and prevented cooperation are extremely welcome and in particular the fact that Afghan President Hamid Karzai extended his visit to Pakistan by a day. Prime Minister (PM) Nawaz Sharif set the right foot forward in this respect when he said at a joint press conference with President Karzai that Pakistan sought a stable and peaceful Afghanistan and would do everything possible to help achieve this. On his arrival in Islamabad on August 26 and before meeting the PM, President Karzai, accompanied by a high-level team, had said that Pakistan's help was needed for talks between the Taliban and the council set up by Afghanistan for peace. We must hope the PM's gesture and word of reassurance can help build the foundation for this kind of mutual work together.

If this is to happen, all that has gone on during past months will need to be swept aside. The accusations by Kabul of Pakistan intervening in its affairs by backing certain militant groups must be dealt with. At the same time, Pakistan needs to be taken on board regarding growing Indian influence in Kabul. But perhaps, most important is the need for Islamabad to clearly show that it accepts that Afghanistan is a sovereign, independent country whose people have a right to determine their own destiny. There should be no attempt to play power games on its soil or in any way intervene in this process. The statement by PM Nawaz Sharif on a commitment to the welfare of Afghanistan is therefore good news. We must hope it will be fully adhered to in the future and more done to strengthen relations between the two neighbours.

Published in The Express Tribune, August 28th, 2013.

Like Opinion & Editorial on Facebook, follow @ETOpEd on Twitter to receive all updates on all our daily pieces.