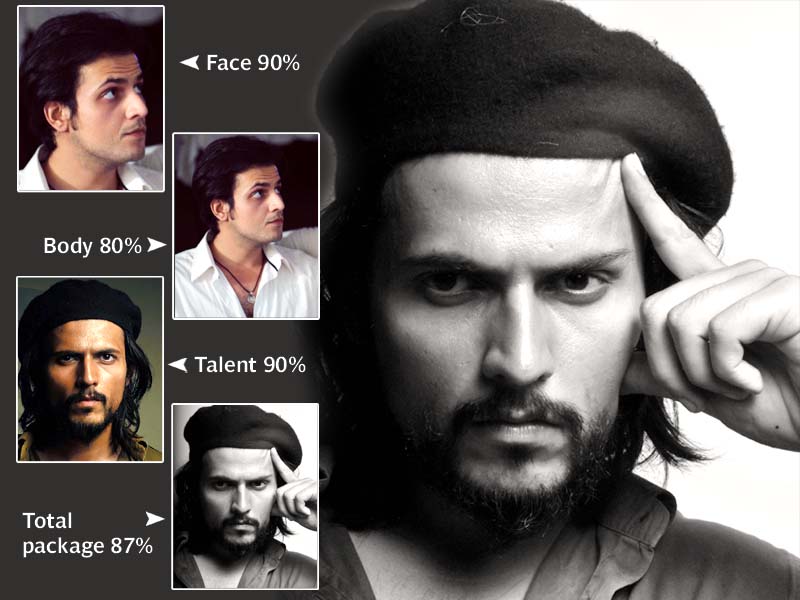 ---


Status: Engaged

Born: Rawalpindi, Pakistan

Birthday: 27th July, 1985




Who is he?

Johnny Depp? Che Guevara? We were just as torn when we first laid eyes on this mysterious gentleman and when his true identity was discovered, we just had to share him with you! Usman Mukhtar began his film-making career as a child on his sister's handy-cam and now, regularly works his magic behind the camera with countless music videos and short film productions. He has also lent his talents to theatre productions, including the Islamabad performance of Pawnay 14 August. His next mastermind project 'Waking Dead' released this week and is making waves across digital media. With a face like that, it is really a pity that this handsome guy next door prefers the simple life and staying out of the limelight. Seriously, the resemblance to Johnny Depp is just uncanny!

Why we love him

Oodles of talent, super cool personality and a intense appeal unlike any other make Usman one of Pakistan's most prominent emerging artists. He is the perfect mix of a camera geek and a globe-trotting, fun-loving film-maker who likes to get his quiet times just as much as he enjoys working and socializing. His resemblance to Johnny Depp has caught the attention of many, with modelling contracts being offered to him frequently but like we said earlier, Usman likes to remain behind the scenes and lead a 'chill' life.




For those of you who like the mellow and dreamy type of boys he is the one for you! Usman's idea of the perfect night out is to stay indoors and watch movie while munching on some yummy fast food. And the best part is that Usman is a closet fan of chick flicks with his all-time favourite movie being  a Walk to Remember. Let's just say we don't mind making him our Landon Carter!




What you didn't know about him

Usman suffers from a severe fear of heights and hydrophobia.

His family wanted him to become a lawyer and it took Usman over six years to get them to accept his career choice.


Usman's values morals and sincerity over everything else and hates people who forget themselves trying to appear cool. Without a single bad bone in body, Usman is like the perfect human being and makes us want to be good too. Sigh! His fiancée is one lucky girl!

Published in The Express Tribune, Ms T, August 25th, 2013. Like MsT on Facebook, follow @TribmagMsT on Twitter for your dose of girl talk.