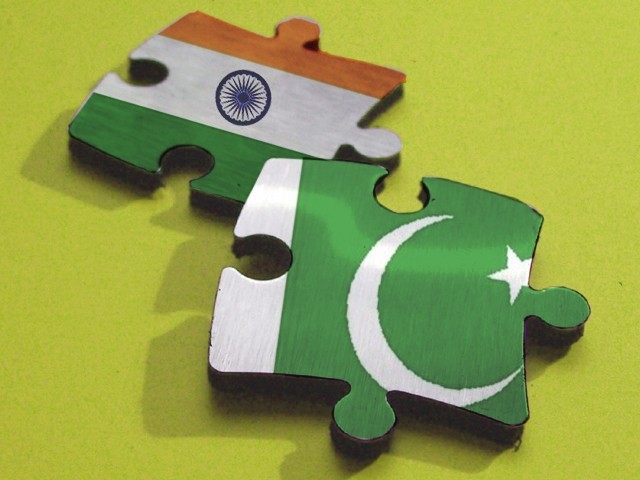 ---
NEW DELHI:



The rising tension between India and Pakistan took its toll on an art show in Ahmedabad, Gujarat, where Hindu extremists vandalised an art gallery showcasing work by Pakistani and Indian artists.




Members of Bajrang Dal, an extremist youth organisation, ransacked the Amdavad Ni Gufa Art Gallery and destroyed the collection of paintings by 11 Pakistanis and six Indians to 'protest' against the alleged Line of Control (LoC) ceasefire violations by Pakistani troops and the killing of Indian soldiers.




While police were deployed at the venue on the first two days of the event that started on August13, no policemen were present at the gallery when Bajrang Dal members barged in. They screamed abuses, broke windows, damaged furniture and tore paintings. Around 30 works were on display at the exhibition — "An Art Affair" — organised by the International Creative Art Centre. "Some of them shouted, 'While Pakistan brutally kills our soldiers, we are busy promoting their art. They should be taught a lesson,'" said an eyewitness.

About six months ago, paintings by Pakistani artists were on display at the Hutheesing Visual Art Centre in Ahmedabad as well, but there was no protest then. "We thought we won't face any trouble here. But we were obviously wrong," exhibition organiser Ravindra Mardia told local newspapers. "On the first day, a local artist did object to the inclusion of work by Pakistani artists. But he was civil in the way he communicated his displeasure."




The exhibition was an attempt to display the evolution of art in both the countries in the past 66 years, but this assault was a "mindless act of cowardice", she said.

In an email, Arjumand Faisal, a curator at Gallery6 in Islamabad, recounted the travails of Pakistani artists trying to show their work in India and sought the intervention of India-Pakistan peace groups to condemn the incident.

Published in The Express Tribune, August 18th, 2013.