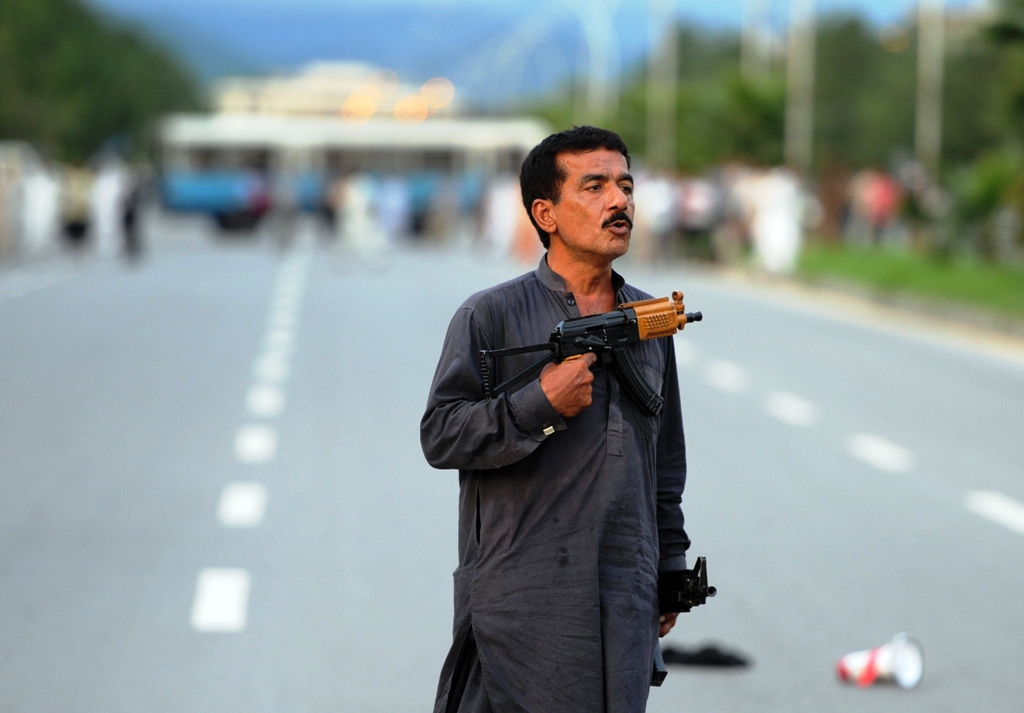 ---
ISLAMABAD: Chief Justice of Pakistan Iftikhar Muhammad Chaudhry has accepted an application on the Islamabad stand off and has constituted a three member bench for the hearing, Express News reported. The hearing has been set for August 19.


Express News had earlier misreported that the chief justice had taken notice of the incident.

Advocate Tariq Asad had filed an application saying that the capital had been held hostage for close to five hours.

Gunman Sikandar accompanied by his wife and children brought Islamabad to a standstill on Thursday by waving two sub-machine guns and occasionally firing into the air.

The standoff that lasted for five hours eventually ended after Sikandar and his wife were shot and arrested when the PPP member lunged at him.

The interior ministry has ordered Inspector General (IG) Police Islamabad, Sikandar Hayat Khan to submit a report in 48 hours with an explanation of the incident and failure of the police to handle it well.
COMMENTS (16)
Comments are moderated and generally will be posted if they are on-topic and not abusive.
For more information, please see our Comments FAQ