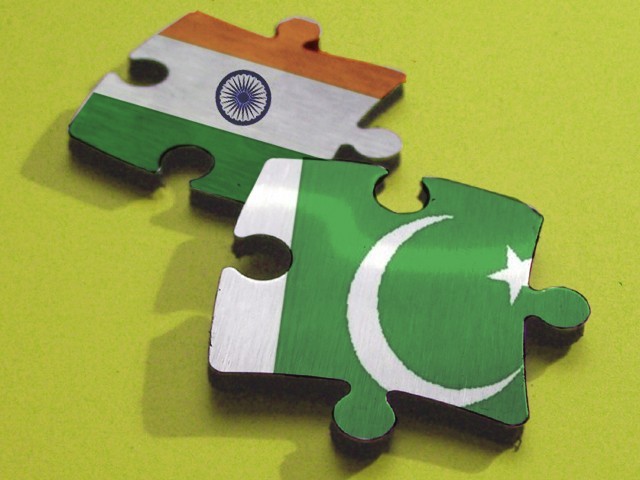 ---
LAHORE:



Speakers at a forum discussing Pakistan India dialogue process after tension on Line of Control expressed divergent views on the position Pakistan has to take, but were unanimous that talks must continue.




Politicians, diplomats and defence experts present at the Express Forum said that border tension should not be used to ignite public emotions.

They said talks with India must continue but at a level of parity and in a manner that the national dignity is not hurt.

However, veteran politician Syeda Abida Hussain said that talking about dialogue with India at parity was fiction. "We may think we are equal to India, but does India consider us so," the former ambassador to the US said.

She said that everyone wants peace on borders, but the Pakistani nation must realise its position.

India was a much bigger state and a regional power whereas Pakistan due to its peculiar circumstances was considered the epicentre of global terrorism, Abida Hussain said.

She said that even the global powers were not willing to help Pakistan against Indian aggression, though a senior US official in Kabul admitted that India was working against Pakistan's interest.

She said Pakistan's relations with three of its neighbours, India, Afghanistan and Iran were not normal. In such a situation, she said, it would be sheer fictional thinking to talk at parity with India.

Leftist leader and president of Awami Workers Party Abid Hasan Minto said today even the hawkish Jamaat-e-Islami does not want a war. Till few years back, the Jamaat was always calling for war with India, but now the nation has understood that war is not a solution. The only result war gives is carnage.

"We know that nuclear bombs are never made to be used," Minto said. He too delved into detail over the supremacy of India over Pakistan in the realm of power, area, economy, democracy and diplomacy. Minto elaborated on the political and economic weaknesses of Pakistan and the role of military in every sphere of life.

He said Pakistan is moving towards disintegration and it would be unwise to be aggressive towards India and provoke public sentiments.

Awami National Party Secretary General Ehsan Wyne said religious extremism is present both in India and Pakistan. Nawaz Sharif had started dialogue process with India in his earlier term, but his government was toppled. PM Nawaz has again taken the initiative to ensure the talks with India which should be supported. "But," Wyen stressed, "it must be kept in mind that Pakistan India dialogue should be held at a parity level."

Jamaat-e-Islami Deputy Secretary General Dr Fareed Ahmed Piracha said that India has violated borders 84 times in 12 days killing a number of civilians.

"We are not against dialogue, but not at the cost of national dignity and honour," he said.

He said the tensions on the border and the war hysteria was being created in India only because of the upcoming elections. "Politics in India runs on anti-Pakistan sentiments," he said.

"So far 132 rounds of Pakistan India dialogue have taken place, but with no result and not even a word about the core issue of Kashmir or dams on rivers coming into Pakistan from the Indian side," he said.

He said Nawaz Sharif has made friendship with India the prime agenda of the government and set aside terrorism, power shortage and other issues haunting the nation.

Former corps commander of Mangla, retired Lt Gen Ghulam Mustafa said Pakistan India tension should be seen in historic perspective. He said that the Pak-Afghan region has been strife-ridden for centuries. The British, Russian and now American powers have tried their luck in the region and now India was spreading its wings.

India wants to spread its influence to acquire the resources of the Caspian Sea region, which is rich in minerals, oil and gas reserves, he said.

"India wants to weaken the borders to the extent that it has no difficulty in reaching Afghanistan and then further north. But we cannot allow this to happen," he said.

Published in The Express Tribune, August 17th, 2013.