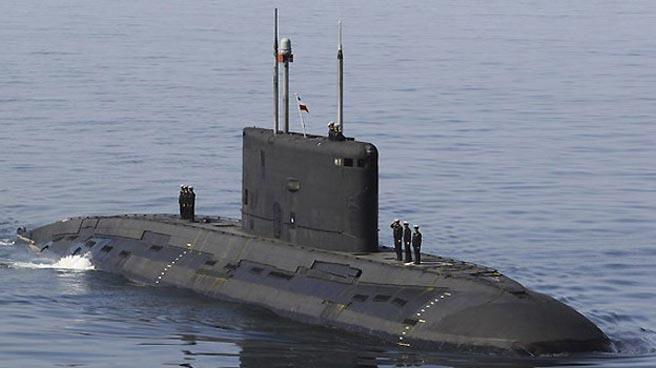 ---
MUMBAI: At least 18 Indian sailors are believed to be trapped aboard a berthed conventionally powered Indian submarine which sank shortly after a reported explosion at the coastal city of Mumbai early on Wednesday, the navy said.

"There are some people who are trapped on board, we are in the process of trying to rescue them, we suspect it to be in the range of 18," said navy spokesperson PVS Satish.

"We will not give up until we get to them," Satish said.

The explosion inside the INS Sindhurakshak was likely an accident, Satish said. Photos distributed by social media users appeared to show a large fireball over the navy dock where the diesel-electric submarine was berthed.

Television reports said the vessel was half submerged after the fire.

The INS Sindhurakshak was upgraded at a Russian shipyard last year, according to Russian media.

The apparent accident comes in the same week as India launched a locally refitted aircraft carrier due for completion in 2017, and announced that the reactor on India's first home-built nuclear submarine was now operational.

Press Trust of India reported that the Indian Navy has ordered an inquiry into the fire.


Navy orders board of enquiry into Naval submarine fire in Mumbai: Navy Official.

— Press Trust of India (@PTI_News) August 14, 2013
COMMENTS (22)
Comments are moderated and generally will be posted if they are on-topic and not abusive.
For more information, please see our Comments FAQ