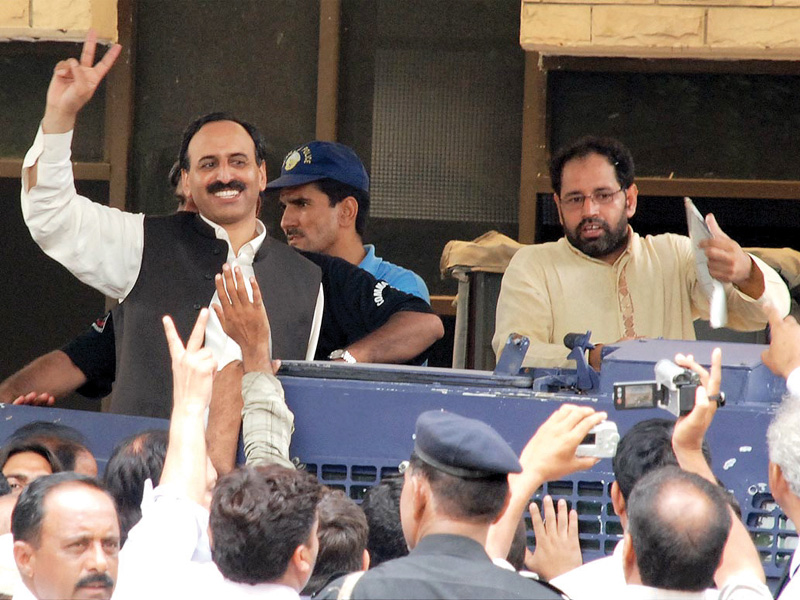 ---
ISLAMABAD:



The Election Commission of Pakistan (ECP) on Tuesday allowed Pakistan Muslim League-Nawaz's (PML-N) candidate Anjum Aqeel Khan to contest the by-election from NA-48. Two commission members, former Justice Shahzad Akbar from Khyber-Pakhtunkhwa and Fazlur Rehman from Balochistan allowed Khan to contest the by-election scheduled for August 22.




The ECP had summoned all 22 candidates contesting for the NA-48 seat to appear before the commission on Tuesday in response to a petition filed by Khan seeking the restoration of his nomination papers. At the hearing, Khan's counsel Zafar Ali Shah informed the bench that the returning officer had rejected his client's plea on July 30 for restoration of his nomination papers, which he claimed had been withdrawn without his consent a day before.




The bench stated that it would allow Khan to contest the by-election if other candidates had no objections. Of the main candidates, the Pakistan People's Party's Faisal Sakhi Butt and PML-N's Ashraf Gujjar had no objections. However, Pakistan Tehreek-e-Insaf's (PTI) Asad Umar opposed the move, arguing that once any candidate withdraws nomination papers, he or she could not contest elections and asked for the petition to be dismissed. The remaining candidates submitted their assent over Khan's eligibility in writing.

Khan, who was elected Member National Assembly from NA-48 in 2008, lost his seat in the recent election to PTI's Javed Hashmi, who had bagged the seat along with another in his hometown of Multan and later forfeited the capital's seat.




Gujjar has already started his election campaign after the party officially declared him its candidate. PML-N Secretary-General Iqbal Zafar Jhagra directed the party's office-bearers and workers on Monday to fully support Gujjar's election campaign.

After the ECP's decision to allow Khan to contest the by-elections, the PML-N did not issue any statement regarding the potential removal of Gujjar. When asked as to his course of action if the party continues with Gujjar, Khan said he will follow the party's directives. "I have been in politics for 22 years. I don't need to campaign to win,'' he claimed. Sources close to the development said the party might give a green signal to Khan after the ECP's decision.  Repeated attempts were made to contact PML-N Spokesperson Senator Mushahidullah Khan for comment, however he was not available.

Published in The Express Tribune, August 14th, 2013.