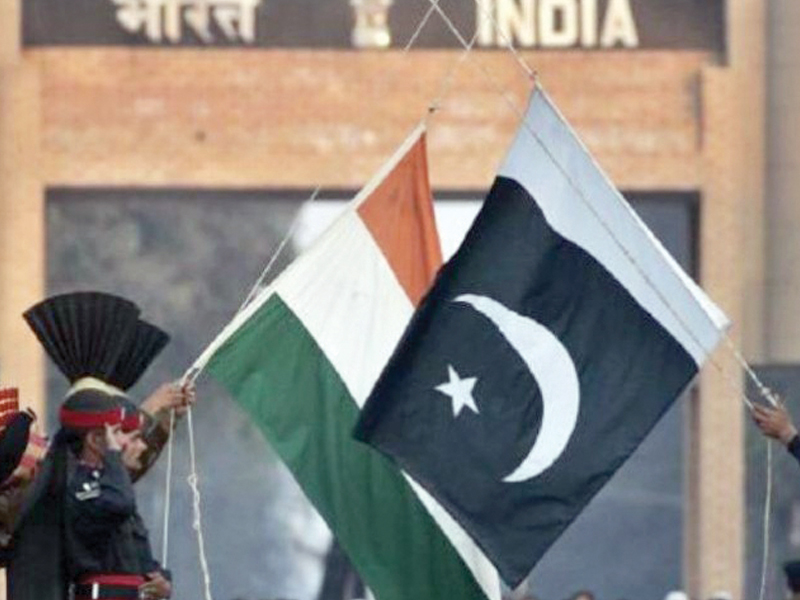 ---
KARACHI:



After the failure of Doha round of talks, which hindered the process of multilateral trade liberalisation, many countries turned towards regional trade, resulting in economic benefits and regional prosperity. In contrast, trade talks between Pakistan and India hit snags every time the two countries achieved some progress on that front.




The nuclear-armed rivals have once again locked horns over the recent killing of five Indian soldiers on the Line of Control just when the leadership of both sides showed willingness to carry on peace talks.

"I think the problems which are hindering trade at the moment between those two countries have a lot more to do with politics than with trade," said Keith Rockwell, chief spokesperson for the World Trade Organization – a global forum that oversees world trade.

He was talking to a group of international journalists that attended a business journalism workshop at Reuters's office in London last month.

The WTO cannot initiate any kind of action in this case, Rockwell said, the governments have to take measures and if they do then the process can begin. "We can do as much or as little the two countries would like us to do," he said.




The WTO faced difficulties in reaching an agreement among member countries during its last ministerial conference in Doha in 2001. Doha talks is the latest round of negotiations among its 159 members regarding major reforms in international trading systems by introducing lower trade barriers and revised trade rules.

However, Rockwell said, they are optimistic about reaching a deal in its next ministerial conference in Bali this December as they have shifted focus to agreeable issues. Pakistan and India, too, can benefit from this platform by addressing trade-related issues where agreement is possible.

"Interestingly, Pakistan and India agree on virtually all issues and have very similar positions inside the WTO," Rockwell said. It seems a logical trading partnership with the two countries having similar tastes and similar product mixes, he said, but for political reasons the WTO had difficulty in terms of seeing two-way trade.

While the two countries have remained stuck on trade liberalisation, nations around the world have been benefitting from the $22 trillion global trade with more than half the global exports coming from developing countries – the figures represent trade among members of the WTO.

Over the past few decades, many countries have integrated themselves into regional economic blocs, created new trade flows and in the process brought unmatched prosperity and peace to their regions, according to a study titled "Pakistan India Trade Normalization: Opportunities and Challenges for Pakistan".

The study was compiled by the World Trade Advisors – a Geneva-based consultancy firm – and published by the Trade Development Authority of Pakistan.

Pakistan and India can increase bilateral trade – $2.6 billion as of June 2012 – by four times, according to the study. The paper also pointed out that Pakistan has the potential to increase its exports to India by 10 times compared to exports in June 2012, which amounted to $248 million.

The study saw a potential of $2.13 billion for products in which Pakistan has a comparative advantage over India. It said major manufacturers were of the view that if all tariff and non-tariff barriers were removed, their exports of major products could exceed $3.7 billion.

However, bilateral trade targets can be achieved only when both Islamabad and New Delhi fulfill their WTO obligations.

"Pakistan has to formally accord MFN status to India and educate the public that it is an obligation and part of their WTO deal," the director of Islamabad-based think tank Jinnah Institute, Raza Rumi, said.

There are some non-tariff barriers for the exporters, which have to be reduced by India, he said.

Rumi stressed that Pak-India trade is primarily a bilateral issue and there is a need to correct civil-military balance. "There are elements on both sides that want to sabotage the process of bilateral trade and current LoC crisis should be seen in this context," he said.

Pakistan needs to spur its economy, which is growing at around 3% while access to an important regional market will also help Indian economic growth.

"To achieve economic growth, we have no choice but to enhance regional trade," Rumi said.

Published in The Express Tribune, August 14th, 2013.

Like Business on Facebook, follow @TribuneBiz on Twitter to stay informed and join in the conversation.