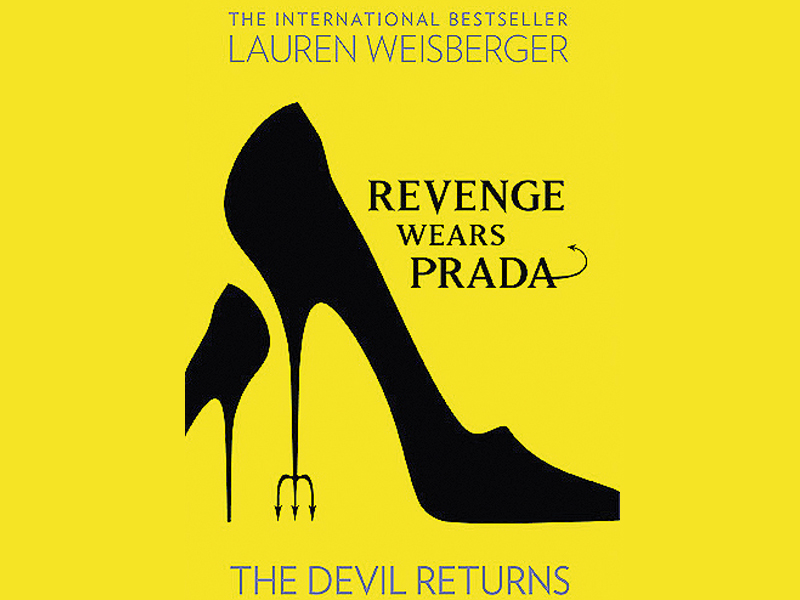 ---
Revenge Wears Prada, the sequel to Lauren Weisberger's widely read chick lit novel, Devil Wears Prada, is a good follow-up on the lives of some old characters. And it is mostly just that. Devil Wears Prada at least had a page-turner of a plot — an antagonist unleashed straight from the pits of hell and a defined, strong and relatable protagonist. But the sequel fails to make up for Weisberger's almost bush-league writing style.

More often than not, the book reads like a news report on Andy's life. Through endless miles of narrative prose, we learn that almost a decade has passed since she broke free from the crabby and spiteful Miranda of Runway magazine. Andy has started her own fashion publication called The Plunge, and it is gathering a lot of attention from the New York glitterati.




We learn that The Plunge is co-managed by her old coworker Emily, even though they had a rocky relationship in the last book. Andy's former best friend Lily and her ex-boyfriend Alex also make an appearance, but much later on.

As the magazine launches fresh advertising campaigns, Andy meets Max — a young man from a wealthy noble family in New York. Max is quite the man-about-town, but surprise, surprise, settles for Andy the minute he lays his eyes on her at a dinner party. Two meetings and a few conversations later, he decides to marry her.

Apart from Miranda's unwelcome appearance, Andy has to negotiate another challenge — Max's mother. This pretentious aristocrat is unhappy about her son's choice because she feels Andy is excessively ambitious and an overall misfit in her otherwise perfectly family.

The climax is set early in the story, when Andy stumbles upon a private letter to Max from his mother, in which she urges him to reconsider his decision to marry, recommending another partner, Katherine. This unsettling discovery is made just before she walks down the aisle as Max's bride-to-be. But, be warned, up until now there is no 'revenge' in the story. You need to be quite patient with Weisenberg.

A greater disappointment is that Andy is just not as charming in the sequel, nor is Miranda as obnoxious as she was. Perhaps Weisberger is trying to let her characters grow up and evolve or, she just didn't brainstorm enough for this book. Despite these shortcomings, the plot has just the right amount of fancy parties, gorgeous dresses and pretty women. And so while it may not be as good as its predecessor, it is a must-read for all the Devil Wears Prada fans out there.

Shoes galore

Surfing in Stilettos




Carol Wyer's novel is full of escapades and adventure. Amanda Wilson and her husband are going to be travelling across Europe during an exciting gap-year. But little does Amanda know that her adventurous plans will be stalled midway when she finds out about her cheating husband. And while abandoned in France, manages to meet the love of her life.

The Pastor's Wife Wears Biker Boots




Kirstie Donovan, the Pastor's wife decides to cruise off on a bright pink motorcycle on a road less travelled by most women over forty. From the flat landscape of Indiana to the mountains of Tennesse and couples at church to bikers, Kristie's not just riding her bike for the fun of it.

Chocolate Shoes and Wedding Blues




Who needs Jimmy Choos when Tansy Poole's shoe shop provides footwear to make any fairytale wedding come true? Paradise for shoe-lovers but her personal and love life not as heavenly, Tansy takes refuge in her shop's success. Until actor Ivo Hawksley, returns to town and they both discover, secrets shared make a very strong bond. 

Published in The Express Tribune, Sunday Magazine, August 18th, 2013.

Like Express Tribune Magazine on Facebook, follow @ETribuneMag on Twitter to stay informed and join the conversation.